Stakeholders Urged To Support Quality Education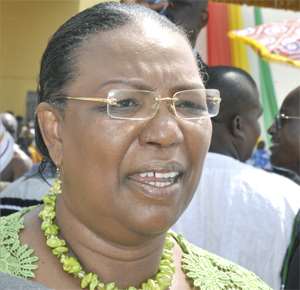 Betty Mould-Iddrisu
The Headmaster of Academy of Christ The King Senior High School (SHS) in the Cape Coast, Kofi Mensah Adatoh has appealed to government, benevolent organizations and other stakeholders to support the provision of quality education in the country.
According to him, the provision of quality education has led to total transformation of some countries across the world.
Mr. Adatoh noted that most African countries are under-developed because they do not pay much attention to the modernization of their educational programmes to produce graduates who can contribute to the development of their countries.
He said Ghana has politicized issues regarding the education of the youth and charged government and stakeholders to initiate measures to boost education in the country.
Mr. Adatoh was the guest speaker at the 85 th Speech and Prize giving day of St Monica's Primary and JHS held in Cape Coast over the weekend.
The event, which was under the theme, 'Improving Girl Child Education, the role of stakeholders,' attracted thousands of old girls, traditional rulers, heads of institutions, government officials and members of the clergy.
Addressing the gathering, Mr Adator revealed that women who have excelled in Ghana and other parts of the world invested a lot in their education hence the need for parents to educate their children, especially the girls.
Mr. Adatoh bemoaned the poor performance of students in the 2011 Basic Education Certificate Examination (BECE).
He said the time has come for government, Members of Parliament (MPs), opinion leaders and other stakeholders to re-structure the educational curricula and teaching techniques to improve the performance of students in the country.
Mr. Adatoh therefore charged parents to invest massively in the education of their wards.
On her part, the Headmistress of the school, Olivia Basie noted that St. Monica's School, popularly known as GREAT MONICAS was established 85 years ago with few girls but currently boosts of hundreds of excellent students.
According to her, the schools continuous success story cannot be told without the tremendous support and dedication of staff and teachers.
She noted that due to commitment of staff and teachers, the school has produced professors and doctors including the Member of Parliament for Ayewaso West Wagon in the Greater Accra Region, Frema Opare, among others.
Madam Basie said the school lacks a computer laboratory, library, books and fence to deter miscreants during school hours.
She therefore called on government, old girls and stakeholders to support the school to produce distinguished women.
From Desmond K. Dapaah, Cape Coast