Coach Stephen Keshi to ring changes for Nigeria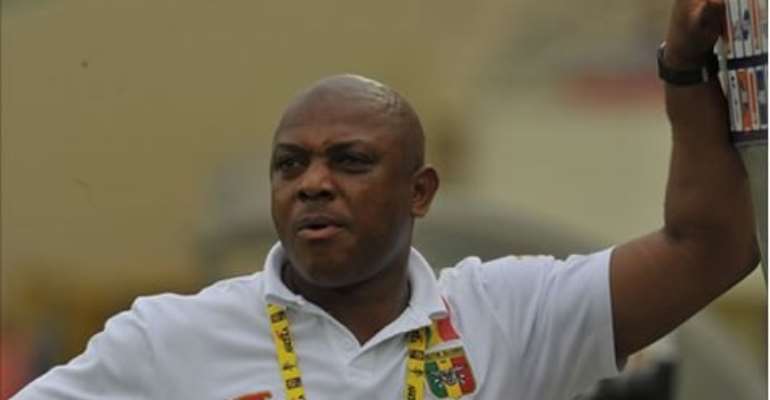 Nigeria coach Stephen Keshi promised changes to the Super Eagles squad after taking charge of his first two matches.
Keshi was appointed two weeks ago and oversaw the goalless draw with Botswana on Saturday before they laboured to a 2-0 win against Zambia on Tuesday.
His 28-man squad for the two matches was chosen by the Nigeria Football Federation's technical committee.
But Keshi says he plans to ring the changes in order to find the right mentality and chart a new course.
He said: "We will take proper decisions based on where players are and look ahead to the next phase, identifying who are the right players to stay and who are the right players to go.
"I won't overhaul the team, but I will make sure that for every 18 or 25 we get to camp, there are twins in every position.
"I am looking forward to the next call-up against Rwanda. Now I know those I want from this group to come back for that game.
"Some of them here will not come back because they do not merit to be in the national team.
"Then I will try to pick some players from the local league."
The ex-defender and captain was mandated to steer the side to the 2013 Africa Cup of Nations and 214 World Cup when he was appointed two weeks ago.