monetary policy for 2012 to focus on maintaining single-digit inflation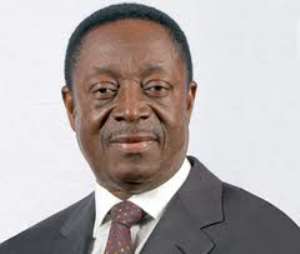 Accra , Nov 16, GNA - Dr Kwabena Dufuor, Minister of Finance and Economic Planning on Wednesday said the country's monetary policy in the medium-term will focus on maintaining single digit inflation while responding to volatility in the foreign exchange market.
To this end, he said, the Bank of Ghana (BOG) "will continue to deploy its instruments within the inflation targeting framework to preserve the gains of macroeconomic stabilization".
The Minister who was presenting the budget statement for the 2012 fiscal year on the floor of Parliament, said real credit to the private sector "will increase on a sustained basis to an average of 18 per cent per annum over the medium term, in view of the crucial role the private sector is expected to play in the country's growth and development process.
"The BOG will continue to engage the deposit money banks on the determination of base rates in the banking sector, with the view to bringing standardization and transparency into the determination of lending rates.
Dr Dufuor said the expectation was that there would be a further build-up in Gross International Reserves to an average of US.5 billion, estimated around 4.5 months of import cover, over the medium term.
He said the emergence of oil exports would also engender many benefits to the country, including high capital inflows from petroleum exports and the attraction of Ghana as a preferred investment destination.
The Minister however conceded that such inflows of capital could pose "significant risks" to the management of the country's exchange rate, adding that the Central Bank would ensure effective management of the exchange rate, with the view to maintaining adequate and sufficient foreign exchange reserves, export competitiveness, as well as smoothening excessive volatility on the foreign exchange market."
He said Government would build higher benchmark bonds, with the introduction of seven-year and 10-year fixed rate bonds in 2012 to reduce liquidity in the short-dated instruments and extend the yield curve.
"To mitigate the risks of rising floating interest rates for debt servicing, government will hedge the interest rates through swap arrangements to allow for enhanced predictability of debt service planning and forecast" he said.
GNA