Government to focus on macroeconomic stability in 2012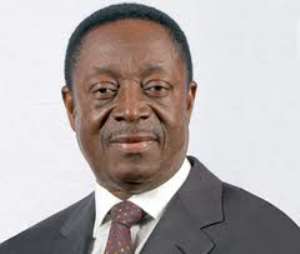 Accra, Nov 16, GNA – Finance and Economic Minister Dr Kwabena Duffuor has said Government's macroeconomic policy for the fiscal year 2012 will focus on preserving macro-economic stabilization and fiscal consolidation, creating space for high priority investments and maintaining single-digit inflation.
He said to achieve these objectives, government intends to keep the fiscal deficits at levels that can be prudently financed, without crowding out private sector credit, while efforts to fill the country's large infrastructure gaps will be accelerated and kept consistent with the Ghana Shared Growth and Development Agenda (GSGDA).
Dr Duffuor said this on the floor of Parliament when he presented the estimates of revenues and expenditure for the 2012 financial year.
He said that over the medium term, economic growth was expected to average eight per cent, reflecting a strong expansion in both the oil and non-oil sectors of the economy.
The Minister said the fiscal deficit reduction would be driven by rising oil revenues, strengthened revenue administration and prudent expenditure management.
He said that the monetary policy will be geared at maintaining single-digit inflation, while the balance of payments was projected to remain in surplus, reflecting high commodity export prices, oil production and exports, and continuing portfolio capital inflows.
Dr Duffuor said the macroeconomic outlook for fiscal year 2012 "is very positive", projecting an economic growth of 9.4 percent, with a corresponding stabilization of inflationary rate at the upper single digit range.
He said that external demand for the Ghana's exports was expected to remain strong, with oil production projected to rise further, while sizable infrastructure investments and strong private demand was also expected to support broad-based economic activity.
The Minister said notwithstanding the fact the 2012 is an election year, Government would maintain the fiscal consolidation achieved so far.
He said the fiscal policy in 2012 would focus on strengthening revenue mobilization through further reforms in tax administration, managing the wage bill and implications of the implementation of the Single Spine Pay Policy and controlling other recurrent expenditures.
Government, he said, would also ensure that the disbursement of the three billion dollar loan it was seeking from the China Development Bank was consistent with the medium-term fiscal plan and debt sustainability requirements.
GNA