Government committed to full implementation of SSSS - Budget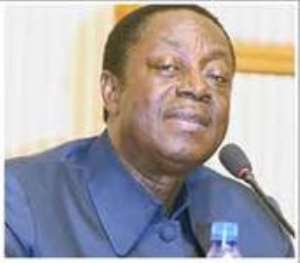 Dr Kwabena Duffuor, Minister of Finance and Economic Planning said Government is committed to fully implement the Single Spine Pay Policy (SSPP) to address and eventually remove the remaining distortions and inequities in public service remuneration.
He said this was in line with the principle of equal pay for equal work enshrined in Article 24(1) of the 1992 Constitution of Ghana.
The Finance Minister explained that as at October 2011, the Fair Wages and Salaries Commission (FWSC) had migrated 55 major public service institutions, representing 97 per cent of the public service employees, onto the SSSS.
"Even though the migration exercise has resulted in a significant increase in the public sector wage bill, posing serious risks to fiscal sustainability, Government is fully committed to its full implementation," he said.
He said the Single Spine Pay Policy (SSPP) demonstrated Government's commitment to improving the welfare of public service workers in the country.
The Finance Minster said in 2012, the FWSC would collaborate with the Management Development and Productivity Institute to undertake a productivity survey that would assist in promoting and enhancing efficiency and equity in the management of public service pay.
It will also establish the linkage of public sector pay to productivity.
He said already, the migration of 103 out of 137 subvented agencies onto the Integrated Personnel and Payroll Database had been completed as part of the fiscal consolidation policy.
Dr Duffuor said government was undertaking a biometric registration of all pensioners and active employees on government payroll. The resulting database would be used for all future payments of wages, salaries and pensions in the public sector.
He said the exercise which had been completed in the Eastern, Volta, Central, Western, and Greater Accra Regions, indicated that some 29,563 pensioners, representing 41 per cent of all pensioners, could not be accounted for and could be described as ghost or non-existing pensioners.
He said the second stage of the exercise would cover the biometric registration of the payroll of active employees in subvented Agencies followed by the third phase which would cover 450,662 active employees on the Mechanized Payroll.
More Later
GNA