Swazi fiscal crisis at 'critical stage': IMF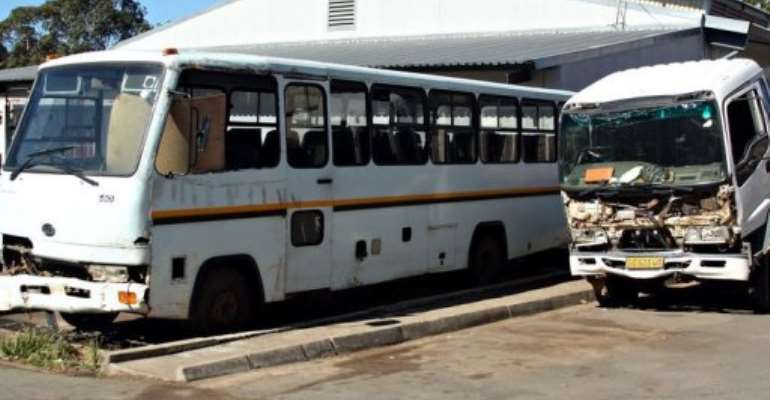 MBABANE (AFP) - Swaziland's economic growth will grind to near zero this year as the government's fiscal crisis rocks banks and private businesses, and hits HIV/AIDs programmes, the IMF warned Wednesday.
"The fiscal crisis has reached a critical stage. Government revenue collections are insufficient to cover essential government expenditures," the IMF said after a two-week fact-finding mission to the kingdom.
Businesses dependent on government contracts were laying off workers or shutting down, said the International Monetary Fund, projecting economic growth to slow to 0.3 percent this year.
Banks are also beginning to feel the pinch, said head of mission Joannes Mongardini, warning of an "outflow of deposits to South Africa" that was contributing to a liquidity problem.
"Key social programs, like the fight against HIV/AIDS ... are being negatively affected" in a nation where one in four people carry the virus, the IMF said.
"Even if government were to finance just minimal expenditure like wages, there is a significant financing gap that needs to be covered somehow," said Mongardini, who estimated the government's unpaid bills could almost double to 2.5 billion emalangeni ($306 million, 226 million euros) by March.
The international lender in August declared Swaziland's financial reform programme a failure and has refused to extend loans until it reins in spending.
That assessment has made other international lenders reluctant to help.
A 2.4-billion-rand ($294-million) loan offered by South Africa in August is in limbo after Swaziland's giant neighbour linked aid to IMF belt-tightening targets.
Recently Swaziland's government has tried to meet some of the IMF's demands, but Mongardini called budget cuts tabled last week insufficient, saying: "Further cuts are needed, particularly on the wage bill."
The government announced Tuesday that it had raised from banks and parastatals the 350 million emalangeni reportedly needed to pay civil servants but warned that December paychecks could be in jeopardy.
"We realise the biggest elephant in the room is the wage bill and we need to do something about it," said Khabonina Mabuza, principal secretary of Swaziland's finance ministry.
But the government has limited room to manoeuvre. By law it cannot push through salary cuts without negotiating with trade unions.
So far public sector unions flatly refuse the cuts and have engaged in a series of mass street protests over the issue.
In August King Mswati III said he was against pushing through salary cuts.
The fiscal crisis has fueled criticism of the king, the last absolute monarch in Africa, who is known for his lavish lifestyle and 13 wives, each with her own palace.
Opponents of the regime have called for democratic reforms and the un-banning of political parties, which were outlawed in 1973.