Headteacher swindles fire victim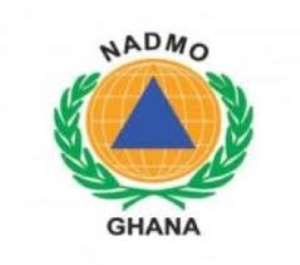 Accra , Nov 15, GNA - The Akatsi Police are investigating a case in which a headteacher at Ave Dzadzefe in the Akatsi district allegedly swindled a fire victim of relief items donated to her by NADMO when fire razed down her building last year.
The Head teacher, Miss Lily Nutakor, 46, collected the items on the victim's behalf early this year but failed to deliver them to the victim.
The items included roofing sheets, secondhand clothing, beddings, mattress, children's wear and other household needs.
Madam Aku Logo, 40, told the GNA that in March last year fire burnt down her building and all her belonging in it leaving her with only the cloth which she was wearing at the time of the incident.
She said she appealed to the NADMO office at Akatsi who promptly visited the site and later sent relief items through Madam Nutakor.
In a follow-up visit by the NADMO officials to the victim's village, Adzigo, they were surprised to see Mad Logo and her children in misery with nowhere to lay their head.
Miss Nutakor was contacted on phone to ascertain why the relief items could not reach the victim.
NADMO officials followed up to the school where she was supposed to be the Headmistress in order to retrieve the items.
On reaching the school, it was revealed that for many years, Madam Nutakor was an absentee teacher, paying occasional visits and leaving the administration entirely to the attendants.
It also came to light that most of the school children did no know the Headmistress personally because she was habitually absent.
Some of the concerned citizens of the village complained that she had left the care of their children in hands of attendants.
The husband of the victim, Madam Logo, some chiefs and opinion leaders of the villages have appealed to NADMO and the Ghana Education Service to revisit the case and take appropriate action against Miss Nutakor to serve as a deterrent to absentee teachers.
GNA