Simon Thompson becomes non-executive Chairman of Tullow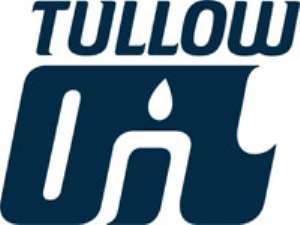 Tullow Oil plc (Tullow) has announced the appointment of Mr. Simon Thompson as non-Executive Chairman of Tullow, with effect from 1st January 2012.  Mr Thompson, who joined Tullow as an independent non-executive Director in May 2011, will succeed Mr. Pat Plunkett, who after 11 years in the role, announced earlier this year his intention to stand down as Chairman as soon as practicable.
Mr Thompson (52) brings extensive leadership, management, operating and financial expertise in the natural resources sector as well as broad international experience, particularly in Africa and South America.
Mr. Thompson graduated from University College, Oxford, with a degree in Geology in 1981. After four years in international banking in the Middle East he spent 10 years in investment banking, working for N.M. Rothschild and S.G. Warburg, where his principal focus was providing corporate and project finance advice to companies in the mining and oil and gas sector.
In 1995 he joined Minorco SA and in 1997 became President of their Brazilian operations. In 1999 he joined Anglo American in South Africa, after it merged with Minorco, and held a number of senior positions including Chief Executive of the Base Metals Division, Chairman of the Exploration Division, Chairman of the Tarmac Group and Non Executive Director of AngloGold Ashanti. Mr Thompson became a member of the Executive Committee of Anglo American plc in 2003 and an Executive Director in 2005.
Since leaving Anglo American in 2007, Mr. Thompson has served on a number of boards and is currently a non-executive Director of Newmont Mining Corporation (USA), one of the world's largest gold producers, Sandvik AB (Sweden), a global engineering and technology group; and Amec plc (UK), a provider of engineering, project management and environmental consultancy services to the oil and gas, mining and energy industries.
Mr. Plunkett joined the Board of Tullow in 1998 and became non-executive Chairman in 2000. During his tenure as Chairman, the Company has grown from a market capitalisation of £275 million to the leading independent Oil and Gas Group it is today, with a market capitalisation of close to £13 billion.
As well as stepping down as Chairman, Mr Plunkett will retire as a director on 31 December 2011. 'I am delighted that Simon Thompson is to succeed me as Chairman. He has been an excellent addition to the Board since his appointment earlier this year, and his expertise in natural resources and investment banking combined with his extensive experience of working in Africa will prove invaluable as he guides Tullow during its expansion in the years ahead,' said Pat Plunkett.
The Chief Executive Officer of Tullow Oil Plc, Aidan Heavey remarked that: 'I am especially pleased to welcome Simon as our new Chairman. Since joining the Board he has made a notable contribution to Tullow and I look forward to working with him in the exciting years ahead'
Mr. Simon Thompson was happy to say that: 'This is a very exciting time to become Chairman of Tullow. Under Pat Plunkett's guidance, Tullow has grown spectacularly over the past 11 years with major exploration and production successes, especially in Africa. I look forward to working with the Board and the wider Tullow team as we build on these successes and continue the growth of the Company into the future.'