Only thieves will oppose biometric verification, says Napo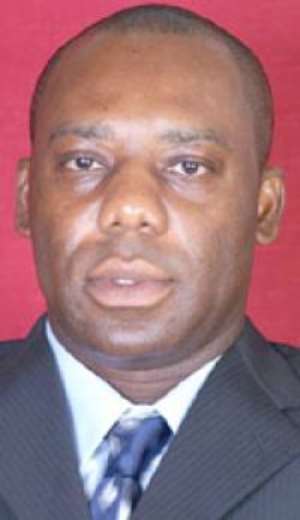 In the year 2008 general elections, both the ruling National Democratic Congress and the opposition New Patriotic Party accused each other of orchestrating some electoral malpractices that allegedly led to over 100% voting in some polling stations in their respectively strongholds. This was said to have made possible by a number of factors including multiple voting, impersonations, and ballot stuffing.
 
Experts say even though the Electoral Commission is going to provide biometric voters' register for the 2012 elections, the above electoral malpractices cannot be prevented without verification or authentication.
 
Like many Ghanaians, the NPP therefore finds it difficult to understand why the ruling NDC, led by its General Secretary, Johnson Asiedu Nketiah, should be resisting a system that will check these malpractices and guarantee a more transparent and acceptable electoral process in 2012.
 
In the view of Matthew Opoku Prempeh, NPP's Director of Election Affairs, the NDC's resistance to the call for authentication only lends some credence to claims that the ruling party intends to rig the 2012 polls.
 
"I find it difficult to understand why anybody who in interested in free and fair elections will resist authentication at the polling stations. If we are moving to biometric registration at a huge cost, and turn round to negate it without doing verification which matters most, then I think we don't know what we are about as a nation," Dr Opoku Prempeh told the  New Statesman  at the weekend.
 
According to the Member of Parliament for Manhyia, "anybody who is against verification is a potential electoral fraudster; anybody who is against verification is a potential electoral thief who wants to manipulate the will of Ghanaians for his own selfish ends and to create needless problems for the country."
 
"The NDC has been shouting that in some polling stations in the Ashanti region, we recorded more votes than the number of registered voters. Let's bring a system to check this, and you say no," he lamented.
 
The NPP Director of Election Affairs explained that because the verification machines are polling station-specific, they will help produce genuine election results which will be acceptable to all parties.
 
"Without verification, the system can be manipulated where party agents are chased out of polling stations and connivance occurs between electoral officers of the party agents present, but with authentication, the system is secure because if you tamper with it, the results will be declared null and void," he explained.
 
On the claim by the NDC that because about 50% of Ghanaians are illiterates they cannot go through verification, Dr Opoku Prempeh had this to say: "This claim sounds very preposterous because if the same people you claim are illiterates can go through biometric registration, why can't they also go through authentication?"
 
"Again, the argument that many areas in the county don't have access to electricity to support the exercise does not wash because just like e-zwich machines, the machines to carry out the authentication are powered by batteries," he added.
 
Chairman of the Electoral Commission, Kwadwo Afari-Gyan, has indicated that the commission would be in a position to carry out verification if the money is made available by government.
 
The cost for this process has been estimated by the Electoral Commission as being between US$15million to 20million.
 
"Surely this is not an amount that is beyond Ghana to ensure the peace that comes from uncontested election results? Certainly it should not be beyond funding when some "development partners" have already publicly indicated their willingness to help should they be asked to do so. This is a very simple matter in the interest of Ghana and all Ghanaians and not for any one political party or the other," NPP National Chairman, Jake Obetsebi –Lamptey, stated in a release on Tuesday.
 
He could not understand why Johnson Asiedu Nketiah, NDC General Secretary, President Mills and the NDC should be "so adamantly" opposed to the call for verification. "What is it that they are hoping to do that this simple, transparent and affordable process will prevent?" Mr Obetsebi-Lampteh wondered.
 
"The President must realise that putting in place transparent processes that help to ensure that we have in Ghana a voting system that gives every Ghanaian qualified to vote, the opportunity to do so, once, and have that vote properly counted and declared is not beating war drums! Let us continue to deepen our democracy. Let Ghanaians have free and fair elections and the NDC must stop trying to manipulate the process and cheat people out of their vote," he stated.