Court fines driver GH¢ 300 for causing harm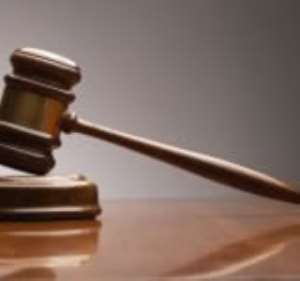 Akim Oda (E/R), Nov. 12, GNA – The Akim Oda Magistrate Court on Friday sentenced Kwasi Korankyi, a driver to a fine of GH¢ 300 on charges of careless and inconsiderate driving and negligently causing harm.
He knocked down one Master Kwakwa while driving a taxi at Akim Bieni in the Birim South District.
Korankyi who admitted the two offences, would go to prison for 18 months, if he fails to pay GH¢ 200 in respect of the first offence, and get a jail term of 12 months, for not paying GH¢ 100 for the second offence.
The two sentences would run concurrently.
Briefing the court presided over by Mr Albert Owusu Annor, Police Chief Inspector Alfred Acquaye said on June 27, the convict was driving around 2000 hours from Achiase Lorry Park to the Jungle Warfare School roundabout to buy petrol, when he knocked down the victim at Akim Bieni Junction.
The prosecution noted that the victim sustained various degrees of injuries and was rushed to the Akim Oda Jubilee Clinic.
A report was made to the police and the convict was arrested.
GNA