NDC still committed to finding Ya Na killers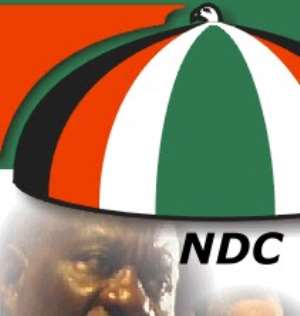 The Deputy Chief of Staff, Alex Segbefia has assured the people of Dagbon that the NDC government is committed to finding the killers of Ya Na Yakubu Andani, who was murdered in 2002. He said he understood the frustrations of the people and called on them to exercise patience as the government has appealed on the case at the Court of Appeal.
According to him, the NPP government at the time of the gruesome murder of the late King did not conduct good investigations as they treated the case as war between two factions instead of a criminal case. "The initial investigation was approached on a wrong premise as their investigations pointed to a war between two factions. You go into a case with the mindset that it was a war between two factions instead of a criminal offence. That was the flaw of the NPP", he added.
Speaking on Joy FM's 'News File' programme, Alex Segbefia said the people of Dagbon expected some results by now but that has not been possible due to the bad investigations conducted by the previous regime.
It may be recalled that the NPP government inaugurated the Wuaku Commission to probe the death of Ya Na Yakubu Andani.
The NDC which was then in opposition in its 2008 manifesto said "we will set up a new and truly non-partisan, professionally competent and independent Presidential Commission to reopen investigations into the murder of the Ya Na, Yakubu Andani II and his followers in March 2002."
After three years of being in office, the killers of Ya Na have not been found which infuriated members of the Andani gate to issue threats recently stating that, "the government cannot still be telling us that they are still processing the appeal. They cannot tell us [that]. How many months now? What we want the government to know is that we are fed up".
"…What we the youth of Andani want (are) people who will stand for our cause and stand for the right things. Fight justice; fight for our liberty. We will never give our vote to any particular party that will look down upon our effort," they added.
Abdul Malik Kweku Baaku, Editor In-Chief of the New Crusading Guide newspaper blamed the NDC government for pointing accusing fingers at people at the time promising they knew the perpetrators and would find them when they come into power.
"It is politics and propaganda the NDC employed on the Ya Na murder issue. They told us they had tape recordings only for them to tell us today such criminal offences take time for investigations to be conducted. Didn't they know that? Even their founder told the whole wide world that he had the evidence but what have we seen so far?, he added.