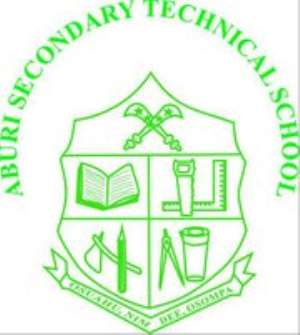 Aburi Akuapem, Nov. 10 GNA - The Presbyterian Senior High and Technical School at Aburi in the Akuapem South District on Thursday launched its 20th anniversary celebration slated for December 5, this year.
Speaking at the launching ceremony, which coincided with the Parent- Teacher Association (PTA) meeting, Reverend Charles Barifi Ahwireng, Chairman of the Board of Governors, expressed concern about the falling standard of education at the basic and senior high levels.
He said the abysmal performance of pupils in the Basic Education Certificate Examination released by the West African Examination Council was a clear indication that something serious needed to be done in the educational front.
Rev Ahwireng said the situation called for concerted efforts from stakeholders to tackle it now before it got out of hand.
He attributed the situation to a number of reasons including night outing by school children, lack of parental guidance and weak supervision by school heads and the educational directorates.
Rev Ahwireng commended the headmaster and staff of the school for putting up their best and urged the students to be mindful of their aim of being in the school by taking their studies seriously.
He appealed to parents to ensure that all the basic needs of their wards are provided to enable them concentrate on their studies.
The Headmaster of the school, Rev Samuel Adjei Munhuhitum, said the celebration of the 20th anniversary would be used to raise funds to complete some of the on-going infrastructural development of the school.
He mentioned some of the challenges facing the school as lack classroom blocks to take care of the ever-increasing number of students' population and inadequate accommodation for staff.
The headmaster said the school runs programmes in Technical, Visual Arts, General Arts, Agriculture Science, Pure Science, Business and Home Economics.
Giving a historical background of the school, Rev Munhuhitum said the school started in 1991 as an upgraded institution of the then Aburi Experimental Junior Secondary School as a day school with hostel facilities for students from outside Aburi township.
He said the boarding system became operational from the 2000/2001 academic year with 486 students of which 212 came into the boarding house.
The Headmaster said currently the students' population had gone up significantly to 1,462 out of which 300 were day students with a teaching staff of 73.
He commended the PTA for helping the school in the provision of some basic needs such as the school dinning and assembly hall, classroom and offices, two store rooms, boys' and girls' dormitories, kitchen, generator and a bore-hole and a school clinic, which was under construction.
He appealed to parents and other stakeholders to help build the school.
GNA