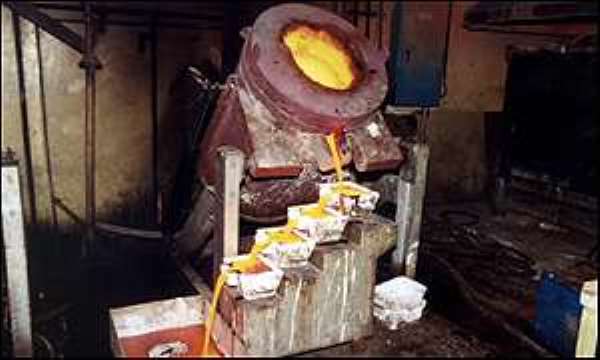 JOHANNESBURG -(Dow Jones)- South Africa's biggest gold producer, AngloGold Ltd. , said Friday that it welcomed news that the Ghanaian government has taken professional advice in considering the AngloGold's proposed merger with Ashanti Gold Fields Ltd. AngloGold welcomes this development as an important step forward in the discussions with key stakeholders, the company said.
AngloGold is in merger talks with Ashanti in what it hopes will create the world's biggest gold producer, with combined annual output of around 7.6 million ounces.
AngloGold has offered 26 of its own shares for every 100 Ashanti shares in an all-paper deal. Based on current share prices, the deal is valued at nearly $1 billion.
AngloGold has advised shareholders to continue exercising caution when dealing in its securities until a further announcement is made.
The Ghanaian government has a 17% stake in Ashanti, including a golden share which allows it to veto any takeover bid.
Around 1020 GMT on the JSE Securities Exchange South Africa, AngloGold was up 2.1% at ZAR242.