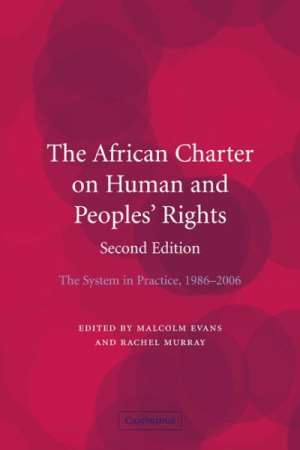 FROM : YOUTH MOVEMENT FOR AFRICAN UNITY

TO : THE AFRICAN UNION

SUBJECT: AFRICAN YOUTH STATEMENT ON DAVID CAMERON'S STATEMENT ON GAY RIGHTS
Dear Sirs

For quite some time now it has been echoed on every part of the African continent, especially Commonwealth States, about the threats of David Cameron's unfortunate statement to cut off commonwealth funding to states that do not respect gay rights. This has been solemnly unwelcomed through strong and charasmatic apolegies accross the breath of the continent.
We the Youth Movement for African Unity do hereby want to thank the United Kingdom for their assistance through out all these years and their strong foreign policies which has sustained many African states. But we are sorry that we cannot submit our moral fibre for thirty-three pieces of silver.
We also want to thank our dear presidents and politicians who have responded contrary but fairy to UK in the interest of Africa on this issue. We know that any decission that you have taken is not to your selfish interest but in the interest of generations to come of which we the youth of Africa forms the majority.
Youth Movement for African Unity can feel the pressure that will squeeze our moral fibre if we do not stand by you. We therefore, hereby, defy the statement of Cameron as unethical and dictatorial and further takes a strong stance with our African leaders to maintain African heritage. In view of this, below is our position on the issue at hand:
UK has every right to legalize gay marriage based on their ethical and cultural values but we Africans don't rule our nations by national laws only, traditional values and norms are respected beside the national laws. Moreover traditional norms are very sensitive in Africa when tempered with. Any unwise move might end up destroying the human rights we are promoting. Africa is capable of handling matters arising and this must be done in the African way not that of the West.
The Commonwealth fund was founded to build strong communities and promote citizens' rights. This citizens right is a core responsibility for all Commonwealth nations. This must be promoted, encouraged, supported and thought for the benefits of all persons and this promotion does not necessarry needs legalization of gay or zoophilia. It is each persons right to be protected by the law and it is each persons right to respect moral laws as well. Therefore, UK must be a co-player in arriving at these set objectives. Using threats is unethical and unprofessional in policy making.
We believe God created us to love and cherish each other irrespective of whoever we are, including gays. African leaders must take a close watch to discourage unjust judments taken upon others by other persons. For example instant justice like burning, stoning, toturing, and brutalizing victims of certain charges.
We do hereby declare our total commitment to uphold and cherish the heritage of Africa by upholding right principles, morals and committment to the development of Africa. We shall unite as African youth to build strong societies and institutions for a total liberatioin of Africa from economic, social and political challenges. In the event of this, the youth shall not be arm folders but active participants, keeping close watch on contemporary global trends for growth.
We also cease this opportunity to encourage African leaders to shun greed and corruption to shape their respective economies. Reliance on foreign aid is becoming unbeareable; meanwhile, we have enough to suffice Africa. If African leaders had built a strong economy, David Cameron and others wouldn't have come to threaten us all for silver and gold. It is not too late and it shall never be too late, let us build Africa. It is our home and the only place we belong and have total freedom.
In the spirit of youthful courage and the name of the Almighty, we want to thank you for treating this statement with respect and the needed urgency. Long live Africa! Long live African Union! Long live African youth! Thank you.
Your sons and daughters

YOUTH MOVEMENT FOR AFRICAN UNITY

NB: Please refer to this page [https://www.facebook.com/pages/Youth-Movement-for-African-Unity-Statement-on-Gay-Issue/241515402568554] and click "Like" as your signature in support of this statement. Thank you for your support.