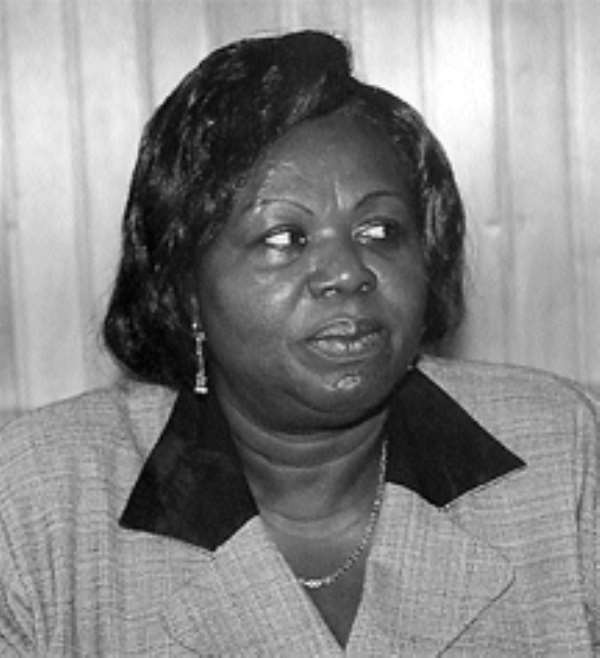 Mrs Janet Opoku-Akyeampong, Commissioner of the Internal Revenue Services (IRS), on Wednesday announced the introduction of a new Vehicle Income Tax (VIT) sticker, which comes into operation on July 1.
She said it had become necessary for the IRS to review and streamline the daily tax collection from the transport sector because it resulted in a huge pile of receipts and the money collected was not always accounted for.
"Despite the increasing visibility of commercial vehicles on our roads, the tax revenue from the transport sector did not reflect a corresponding increase," she said.
Mrs Opoku-Akyeampong was addressing the first in a series of forums on the introduction of a new sticker system for the administration of income tax in the Commercial Transport Sector.
Transport owners, drivers, transport associations and union executives and a across section of the public attended the forum.
Mrs Opoku-Akyeampong said last year the transport unions were given a target of 28 billion cedis but the sector collected only nine billion cedis.
The sticker, she said, would be purchased quarterly instead of the existing daily income tax paid. Mrs Opoku-Akyeampong said in order to make the tax rates bearable for the drivers and vehicle owners they have been reduced to cater for repairs and maintenance.
"The rates of taxes have been determined on the assumption that taxis and trotros work four days in a week, commuter buses and all others three days in a week," she said.
Mrs Opoku-Akyeampong said the rates were arrived at in close collaboration with executives of the governing council of the transport sector in consultation with their members.
Vehicle owners, who defaulted in the payment of the sticker tax, she said, were liable to a penalty of between 500,000 cedis and one million cedis or in default two to three months' imprisonment.
They could also be spot fines by the Police not exceeding 100,000 cedis, Mrs Opoku-Akyeampong said.
Mr Kojo Adom Moses, Chairman, Ghana Road Transport Co-ordinating Council (GRTCC), said this new system was bound to succeed in increasing the revenue because almost all the stakeholders were involved in the planning and final outcome of the sticker system.
Money, he noted, would not be left in the hands of people, who did not have the capacity to handle them.
Mr Moses said publicity and education would be intensified in other regional capitals to get the new system in operation on the stipulated date.
Mr Kwadwo Abrokwa Akyeampong, Deputy Commissioner, IRS, called on the various transport unions to consider themselves as partners in ensuring that the new system succeeded.
He cautioned transport owners and drivers not to attempt to transfer the sticker from one car to the other since it was designed in a way that made it non-transferable.
"The Police would arrest anyone, who transferred a sticker from one car to the other," Mr Akyeampong said.