National Security is to blame for Agogo-Fulani conflict - Bature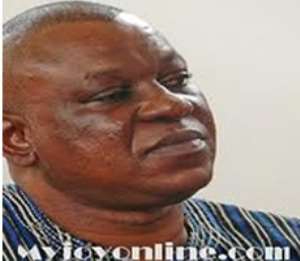 The Managing Editor of the Al Hajj newspaper Alhaji Iddirsu Bature has called on the people of Agogo to direct their fury to the National Security which failed to act swiftly to avert the atrocities that has befallen them.
Alhaji Bature said the battle between Agogo residents and the Fulani herdsmen, which has gone on for months, should have been enough grounds for National Security to declare a state of emergency in the area.
His comment comes on the back of the 14 day ultimatum given by National Security for the Fulani herdsmen to vacate Agogo in the Ashanti region.
National Security Coordinator Col. Larry Gbevlo Lartey has said a special team would be dispatched to the area to execute the forced eviction of the Fulani herdsmen and their cattle.
On the contrary, the National Security Advisor, Brigadier General Nunoo Mensah believes evacuating the nomads and their cattle is not the best option.
Brig. Nunoo Mensah suggested that strict laws should be enacted to control the movement of their cattle to prevent them from destroying people's farms.
Alhaji Bature on Asempa FM's Ekosii Sen programme Tuesday, opined that the contradictions in the comments of the security capos is a clear indication of incompetence in the country's security agencies.
He noted that the conduct of the security chiefs fuels the widely held perception of government's insensibility to the plight of the Agogo residents just to satisfy their cronies who have their cattle in the area.
Alhaji Bature observed that expulsion of the Fulani herdsmen from Agogo land would rather worsen the situation since most of them own lands and are citizens of Ghana.
The NDC apologist also advocated for stringent rules and regulations to govern the operations of the Fulani headsmen in the area rather than eviction.
The Al Hajj editor urged the police to prosecute the nomads found guilty of rape or murder to serve as a deterrent to others.

Story by Ghana/Myjyoyonline.com/Adwoa Gyasiwaa