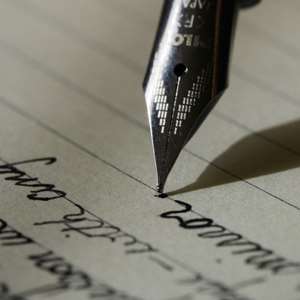 Vatican's thinking about Indian Christians is not based on facts and that is why Pontifical Council for Inter-religious Dialogue of Pope has issued a message on the eve of Dipawali for Hindus. In this message, Hindus have been told to fight against anti-Christian propaganda in the country. The appeal says Dipawali is the festival of conquer of light over dark. It again says that Hindus and Christian should jointly fight and pave the way for religious freedom. The Vatican's appeal is very shrewd as it is trying to justify Conversion.
Vatican should know that Catholic Church enjoys equal freedom as Hindus do. Representative of Pope Benedict XVI Archbishop Salvatore Pennacchio is directly appointing Bishops in India without any problem. They are building new churches and schools in the name of minority rights. How much more freedom Vatican needs?
Vatican thinks that Christians have been victimized by Hindu extremists in the last few years and this has posed problems for missionaries. But Vatican should understand that Conversion has been the main reason behind these conflicts. Many enquiry commissions set up by various respective states in Odisha, Karnataka and Madhya Pradesh have pointed fingers towards this direction. However, Christian has every right and freedom to pursue their religion in India. The problem gets creates only where missionaries try to increase empire of church. Is this not a fact that poverty stricken areas of tribal regions are on the target of these missionaries? Why missionaries need to help only those who accepts their religion. "Jesus had said that if you greet only your brothers and sisters, what more are you doing than others? Be perfect, therefore, as your heavenly father is perfect. (Math. 5:47-48)"
It is a fact that missionaries face problem only at those places where they try to convert. This has increased tension in the tribal region. Hindu organizations believe that Vatican is preparing ground for conversion on the basis of huge foreign funds. Though, they get these funds for social activity. Those who have already been converted, their conditions have not improved.
10 percent of the total population of catholic Christians in the country lies in Chotanagpur region. Even church documents accept that 91.47 percent domestic girl workers are Christians and non-Christians percentage (Sarna) is merely 1.3 percent. Sixty percent of the converted dalit Christians comprise the total population of Christians in this country. And, church is trying to include them in the list of Hindu dalits. It is clear that conversion does not open the doors of liberation.
Kanchi Shankaracharya Swami Jayendra Saraswati and some other spiritual had meeting with Cardinal Jean Louis Pierre Tauran, President of Vatican's Pontifical Council for Inter-religious Dialogue for communal harmony in 2009 in Mumbai. Everybody accepted that conversion is the main obstacle in religious harmony. Now Pope Benedict XVI is having the meeting of the world's spiritual leaders in Asisi of Italy and they are discuassing about the communal harmony.
Problem is that success of evangelical activity has been liked with the increasing the numbers. India is no exception. In north-east region Protestants and Catholics are fighting among themselves. Local catholic Bishop Jose Mukala protestant Christians are forcing Catholics to become protestant in the Kohima region. Properties of Catholics are being arsoned. They have appealed for their safety to United Nations. Few years ago catholic and protestant missionaries had decided that they will not convert each-other members. Now, the question is from where the number will come?
In this month hundreds of tribal representatives from nine states were called in Bhopal by Catholic Church in an Adivasi Mahotsava. The motive of this was to liberate them from social, economic and political exploitation. They were indoctrinated that they were not Hindus and they are free to chose their religion. This makes the motive amply clear. Two-years-ago Catholic Church had told that church is still at infancy stage among tribal people. The message is very clear. However, rift between tribal Christian and non-Christians is getting wider.
The appeal talks about anti-conversion law in few states in India which has posed problems for missionaries. Vatican should understand that Indian constitution permits them to follow any faith of their choice and it also allows them to propagate any religion. But there is a thin line between conversion and propagating the religion. It is the duty of the state to restrict the freedom of those whose only goal is to just convert people. It is a known fact that wherever people have been converted, social tension has increased. Now, onus of establishing social harmony lies on the shoulder of church. The church should spend the money on the welfare of those who have already been converted and are being exploited inside the church. Vatican should think about their liberation.
The writer is President, Poor Christian Liberation Movement.