Cape Coast Police angry over Kobby Acheampong's insult saga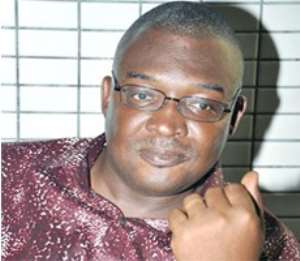 Some police officers in Cape Coast are accusing the service of victimizing eight of their colleagues who had a confrontation with Deputy Interior minister Koby Acheampong.
The officers were picked up after the confrontation with the deputy minister for allegedly speeding beyond limit.
They are being questioned by the Police Intelligence and Professionals Bureau for appropriate sanctions.
The Deputy Interior Minister denied over-speeding but confirmed he was insulted by one of the men when he tried to advice them.
But the police officers in Cape Coast believe their colleagues are being victimized.
The officers at various check points in Cape Coast are not enforcing road traffic regulations to protest the treatment meted out to their colleagues.
Central Regional correspondent Richard Kwadwo Nyarko has been speaking to them in Cape Coast and reported the men are disappointed.
He said the police are at post but cared-less what the drivers were doing on the roads.
The police explained they have, for many years, been conducting their operation at the exact point the minister had the altercation with their colleagues and wondered why it is now a problem checking for road traffic offenders at that same stretch of the road.
Kobby Acheampong had protested the location the police decided to conduct their operation describing it as dangerous.
It is not yet clear when the police will end their silent protest but they told Nyarko they are waiting for the outcome of the police investigation for a concrete decision to be made.



Story by Ghana/Joy News/Myjoyonline.com