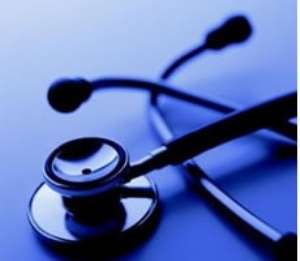 A four-member medical team at the Tamale Teaching Hospital on Saturday successfully removed a 12-centimeter safety-pin from the penis of a 32-year old man.
The team, comprising two doctors, an anaesthetist and a nurse, used a surgical procedure called 'open ureterolithotomy,' which lasted for about 30 minutes.
Dr. Akis Afoko, a surgeon/urologist, who led the operation, told the Ghana News Agency (GNA) in Tamale that for the sore to heal quickly the urine passage had been diverted for a few days.
He said on September 12, the patient was admitted with the condition of a pin in his penis.
When asked about the cause, the patient, he said, initially said the pin was fixed in his bed spread but upon further query, he later confessed that he was masturbating with the safety pin.
Dr Afoko said the patient revealed that in the process of masturbating the pin moved deeper and close to the bladder.
He explained that the patient tried to get it out but the pin pierced the cavernous body, the opening of the genital.
Dr Afoko said the team also discovered that the patient was suffering from a psychological condition which needed immediate attention.
He advised those engaged in dangerous practices of masturbation to stop because they could end up impotent when their injuries were not properly treated.


Story by GNA/Ghana