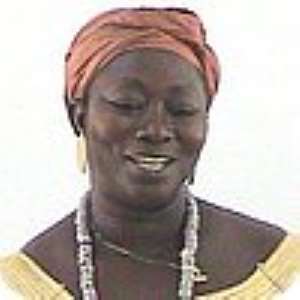 Kumasi, Sept. 23, GNA – Female teachers have been asked to accept postings to schools in the rural areas so that they could serve as role models to girls.
Mrs Vesta Adu-Gyamfi, Senior Lecturer, Kwame Nkrumah University of Science and Technology (KNUST), who made the call, said this would give impetus to the girl-child education.
She explained that girls naturally look up to female teachers for guidance, inspiration and emotional support.
Mrs Adu-Gyamfi, who is also Dean of the Department of Integrated Art and Industry at the KNUST, was speaking, at a panel discussion on "Stand up for Girls" at the celebration of the International Day of the girl in Kumasi.
She spoke on the topic: 'Investing in the girl-child, critical for national development (the rural girl child)".
Other panellists for the discussion were Madam Patience Yeboah Ampong, Director of Nursing Services, Komfo Anokye Teaching Hospital, Madam Juliana Asafo-Adjei of the Metropolitan Education Office, and Reverend Sophia Adabe, an assembly member in the metropolis.
The panellists said that women play crucial role in the national development.
The programme was jointly organised by the Millennium City of Kumasi and the Millennium Cities Initiative (MCI) and Literary Clubs of the United States, as part of activities to launch literary clubs for girls in 15 Junior High Schools in the Metropolis.
Mr Samuel Sarpong, the Kumasi Metropolitan Chief Executive, expressed worry about the yawning disparity in education at the post-basic level in the metropolis.
He said that about 25 per cent of girls of school going age in the metropolis were not in school.
Mr Sarpong said that the Assembly would ensure that girls were retained in schools.
Madam Abenaa Akuamoa Boateng, Regional MCI Coordinator for West Africa and Central Africa, said the launch of the literacy clubs could promote literary writing.
Mr I.K.Gyasi, an educationist, asked parents to invest in the education of their children to enable them to become responsible.
GNA