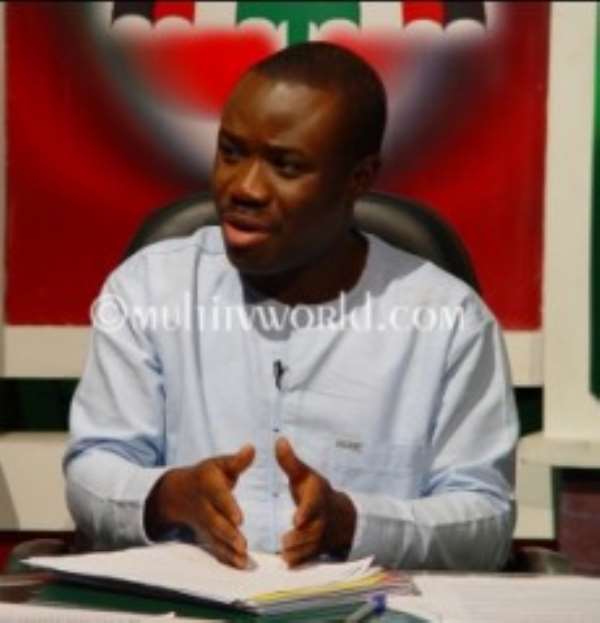 The Convener of the Research and Advocacy Platform [RAP] of the National Democratic Congress party [NDC] has dismissed calls by former President Kuffuor on Ghanaians to ignore the revelations contained in the recent Wikileaks reports since they are merely speculative.
According to him, the former President's comments clearly indicates the "double standards and hypocrisy of the New Patriotic Party [NPP]" over the matter.
Speaking on Multi TV's political talk show, Majority Caucus, Mr. Kwakye Ofosu asked "how can a party [which] in previous times endorsed matters that were contained in Wikileaks come round this time and say that we should ignore what it is contained in the same Wikileaks US diplomatic cables simply because it projects their party in a very negative light?"
According to the RAP Convener, some big wigs in the NPP especially former President Kuffuor are condemning the Wikileaks revelations because sections of it directly highlights the persona non grata status of their 2012 presidential candidate, Nana Akuffo Addo, a revelation which might impede his chances of winning power in the 2012 general elections.
"It is because of this damaging exposé about their candidate and the fact that they know that this seriously imperils his chances of becoming President that the NPP is desperately trying to rubbish these wikileaks reports. What they forget is that Ghanaians have a retentive memory and we remember what they said in the past, so I think that the only thing that should be consigned to the dustbin is the NPP's hypocrisy and double standards on this matter" he said adding that there are serious matters raised in the wikileaks reports which deserve much scrutiny and attention.
Fortunate Fio, an International Relations analyst, who was also a guest on the show, said the issues raised in the Wikileaks report are vital for national security considerations and as such should not be disregarded but rather should be treated with seriousness.
"For you to do a post mortem analysis and suggest that it is not a serious document and that we should not take cognizance of it, it suggests that the American intelligence system is not a serious system, and it's not true" Mr. Fio said.


Story by Ewurabena Yorke/ Multi TV