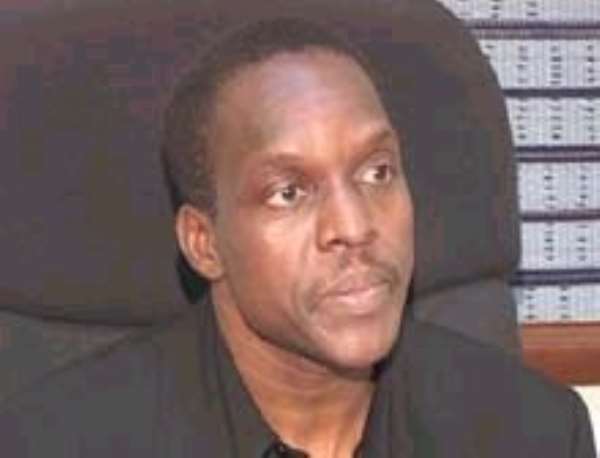 The Minority Leader in Parliament, Alban Bagbin has instructed his lawyers to commence legal action against South African Airlines for what he described as ''the highest degree of racism and unprofessional attitude of a white South African Flight attendant. The incident happened in Johannesburg when he went to greet President Kufuor.
Mr Bagbin who led an international delegation of MPs from selected countries to Harare, Zimbabwe was scheduled to return to Ghana on May 9. However, at Johannesburg, ''the South African Airline failed to fly us back to Accra because the Airline was full, even though eight of us (Ghanaians) had confirmed our flight''.
Mr Bagbin said all efforts to get the Airline to pick up their bills as a result of a stay over in Johannesburg yielded no result. He then told the operators of the Airline that he would institute a legal action against the company. The airline finally flew him to Ghana on May 12, after intervention by the Association of Parliamentarians.
The second incident occurred when Mr Bagbin went to greet President Kufuor who happened to be on the same flight with him from South Africa to Ghana. The President's Personal Secretary, D.K. Osei drew the President's attention to the Minority Leader who in turn approached the President.
But while speaking to the President, the white South African Flight attendant objected to the conversation and further made some racist remarks which led to an argument between the hostess, on one side and Mr Bagbin and Alan Kyeremanten on the other side. Mr Bagbin says the behaviour of the flight attendant is tantamount to discrimination and tramples on his liberty of freedom of movement as a passenger.