Cardio Doctors Call Off Strike After President Mills Visit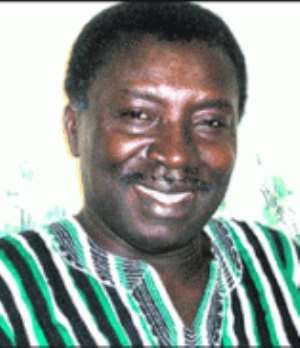 Surgeons at the Cardiothoracic Centre of the Korle-Bu Teaching Hospital have called off their strike action called to protest the removal of the head of the centre, Prof. Kwabena Frimpong Boateng, from office.
Last week Thursday, the Health Minister terminated Prof. Frimpong-Boateng's appointment with immediate effect. The incident generated heated debates with many across the political divide criticisng the health minister for the manner in which the renowned surgeon was dismissed.
In solidarity with their dismissed boss, doctors at the centre laid down their tools and petitioned President Mills to reinstate him. President Mills was, therefore, compelled to convene an emergency meeting at the Castle on Monday.
Later on Tuesday, President Mills paid a surprise visit to the centre when the doctors were engaged in a heated meeting to decide their next action.
The President who was welcomed to the meeting told the striking doctors his mission there: "I decided just to come and then see how things are going, and to see things for myself. That is why I am here."
As a human institution, the president conceded that their action which followed the dismissal was not out of the blue, remarking that he "understood things the way they were" as he saw on television.
He pleaded with the doctors there to uphold the tradition of the centre, which is acclaimed as one of the best cardio centres in Africa, noting that "tradition is no tradition if it is not maintained".
President Mills said the nation cherishes their work as "very valuable" and appealed to them to ensure that the centre is not affected by the incident, trusting them to deliver "quality service" as they are well noted for. The plea, he noted, was his "major concern".
He reiterated that his "surprise" visit to the centre was to "let you know that we are concerned", and to demonstrate the commitment and willingness of the government to work with them to achieve his "better Ghana agenda".
"My major concern is to make sure that whatever has to be done is done quickly, so that those who come for treatment, that is the fresh cases will be attended to, that is my concern, and I would want to appeal to you, that perhaps, to quicken the pace of deliberation so that the many people who have reposed confidence in this centre, the many people who can swear by this centre, are not disappointed in the end, thank you."
Acting Director of the centre Dr Lawrence Siribour assured the president that the situation will be managed in the best interest of the centre.
"We are still in discussion, it is the best of this centre we have in mind, it is the best interest of our country that we have in mind, and we want to take the right decision so that our patients do not suffer." -
myjoyonline.com