President Mills Pays Nnannounced Visit To Cardio Centre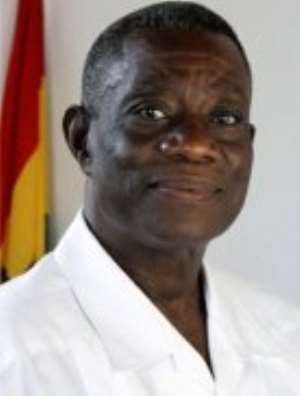 President John Evans Atta Mills has appealed to striking doctors at the National Cardiothoracic Centre (NCC) at the Korle Bu Teaching Hospital, to reconsider their decision and resume work so that patients will not unduly suffer.
'May I appeal to you to make swift your discussions and quicken the pace of your deliberations so that those who can swear for the centre are not disappointed,' he said.
The President made the appeal when he paid an unannounced visit to the Centre following the doctors' decision to withdraw their services to out-patients.
Doctors at the NCC on Monday withdrew some services in protest of the decision of the Ministry of Health to terminate the appointment of Professor Kwabena Frimpong-Boateng as the Honorary Director of the centre. They consequently petitioned the President and sought audience with him at the Castle, Osu, in Accra.
President Mills said it was the concern of the government that any challenge that might confront the government and the doctors) could be managed such that the centre was not affected and that patients received maximum care and satisfaction.
Answering questions on what plans the government has for Prof Frimpong-Boateng regarding his contributions to the health sector, the President said the country had instituted an honour code stressing that those who deserved honours would be considered as such.
'Prof Frimpong-Boateng has done a lot for the health sector and we have to look at that. A nation that has not honoured its heroes is not dying for,' he stressed.