Ghana is not worth dying for but… – Frimpong-Boateng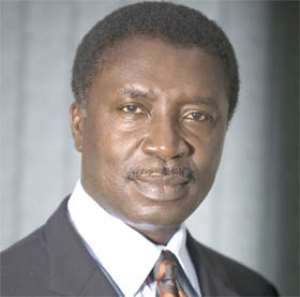 Professor Kwabena Frimpong Boateng, sacked last Friday from his post as honorary director of the National Cardiothoracic Centre, has shared in the claims of his sympathisers that Ghana may not be worth dying for, however, he says it is the very reason people should sacrifice the more for the sake of the country's development.
Frimpong Boateng was required to vacate his post with immediate effect, according to a letter signed by Health Minister Yiele Chireh.
The incident generated heated debates with many across the political divide criticisng the health minister for the manner in which the renowned surgeon was dismissed.
Meanwhile President John Evans Atta Mills has given the 'founder' of the heart centre a month to hand over properly.
Speaking in an interview with Adom FM 's Adakabre Frimpong-Manso Tuesday, Prof. Boateng stated that government never contributed to the building of the cardio centre and that he handed over administrative work of the centre four years ago.
He noted that he had received numerous calls from people abroad who have told him it was foolish on his part not to have set up his own cardio centre from the very beginning instead of doing it for a nation that in the end did not show him appreciation but rather humiliated him.
Relating to what he said was the undeserved kindness Jesus Christ showed mankind, he admonished all Ghanaians, especially those in the diaspora, to bear in mind that paradoxically it was due to the very fact that Ghana is not worth dying for that they should die for it.
Though difficult, he said doing so will ensure that the nation sees growth; and we need fools like Frimpong-Boateng to help the nation progress, he observed.
Commenting on his motivation to start the cardiothoracic centre despite stiff opposition even from colleagues in the health sector, the heart surgeon revealed that the death of his father which resulted from an injury to his heart after suffering an accident strengthened his resolve.