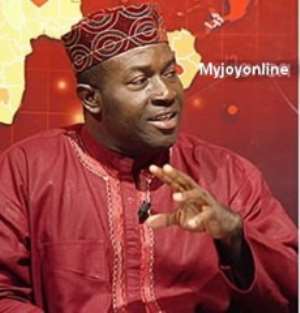 Nana Akomea
The New Patriotic Party insists the STX Housing deal has become embarrassing and must be abrogated.
Head of Communications of the Party Nana Akomea told Joy News the company charged with the responsibility of building the 30,000 housing units for security personnel has failed to honour two key conditions which makes the agreement null and void.
He explained that as part of the agreement approved by Parliament, the Korean partners were expected to provide funding for the project as well as expertise for its execution but they have failed in both requirements.
On the contrary, he said, the Ghanaian partners have carried Ghana's Sovereign Guarantee and are shopping from one bank to another all over the world in search for funding for the project.
The $1.5 billion project has made all the headlines for all the wrong reasons after the ground was broken early January by President John Mills for the commencement of the project.
Despite assurances from the Works and Housing Minister, Alban Bagbin, that the project will begin in July, 2011, recent board room squabbles appear to be dashing any hope of the project being undertaken anytime soon.
The Minister has been tight-lipped on the recent controversy with the partners and has been locked up in meetings with the majority in Parliament but is yet to put out government's official position.
However, the opposition's position appears to be ready, and Nana Akomea maintains the deal must be abrogated.
He said the STX company can no longer be shopping around in Ghanaian, Nigerian and other banks across the world in search for an elusive loan for the execution of the project.
He said once the Korean counterparts failed in honouring its part of the agreement, the best option will be to abrogate the deal.
Nana Akomea said attempts to lure American partners to execute this same project is inappropriate, insisting, if the Ghanaian counterpart has found a new company to fund and execute the project, the wise thing to do is to abrogate the current agreement with STX, proceed to Parliament with the new partners and wait for Parliamentary scrutiny.


Story by Nathan Gadugah/Myjoyonline.com/Ghana