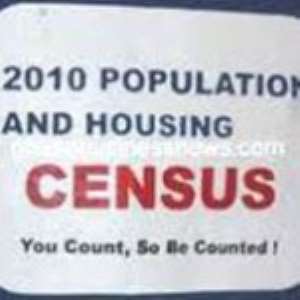 At 24 million, this nation certainly, cannot be said to be over-populated. Our landmass, at 91,000 or so square miles, is almost the size of Great Britain. Britain has a population far in excess of 60 million. It pre-supposes that over-population cannot be a problem that inhibits development.
The problem of Ghana, as in many third world societies, is our inability to harness the enormous resources at our disposal to make the population comfortable. That is why The Chronicle is unable to buy into the suggestion by Mr. Javed Talat, Executive Director of the World Bank, who has asked the government to fashion out a mechanism to help check the growing population of this country.
The World Bank official suggested to the Government of Ghana to access a World Bank facility intended to aid Third World countries to check population growth. We do not believe facilities to slow down our population growth are the priority of this nation. Instead, we would welcome a World Bank initiative that would make it possible for this country to trade with the advanced countries and improve revenue.
We have had lectures from so-called experts who always harped on population growth as a major concern, when it is obvious that the bane of our developmental efforts is the inability to maximise our trading enterprise.
The problem confronting Ghana is our inability to balance our imports with exports. Any trader buying more than he could sell is always left with a deep hole of debt to fill. That exactly is the problem of Ghana. We buy more than we can sell, and that is why we are always in debt.
The other day, Minister of Water Resources, Works and Housing Alban Kingsford Sumana Bagbin shocked Ghanaians, when he told the nation that more than 95 percent of the budget of his Ministry comes from donor support.
What this means is that, as a nation, this country is unable to afford the cost of providing the water we drink. We are in no position to pay for a proper housing scheme that would provide roofs over our heads. We cannot also pay for the maintenance cost on our properties.
The Chronicle believes we need no ghost to tell us that our woes stem from a weak economy. Even if we halve our population growth without acquiring the resources to take care of the population, we are still going to wallow in the quagmire of abject poverty. That is the bottom line.  Our priority, as a nation, must be how to improve the national economy.
We agree with Mr. Talat's call on developing countries to intensify agriculture to become self-sufficient in food production, and to export the surplus. It is not the best of sights that every now and then famine strikes to the extent that people in some parts of Africa move from their natural habitats to feeding centres, where crumbs from the Western world are served.
Nature has endowed this nation, especially, with fertile land. From the savannah belt in northern Ghana, through the rain-forest to the scrubland in the Accra Plains, fertile land is all over the place. We need to mechanise a little bit to make food production an all-year-long activity.
We can produce enough to feed ourselves and have quite a lot for export. We need not be fooled by so-called Western experts to divert attention from improving the economy and concentrate on population reduction.