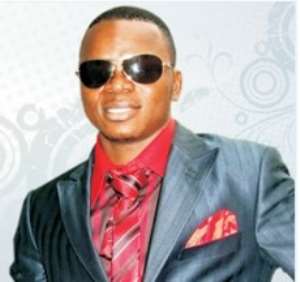 Bishop Obinim can be tried for paralysing child
The founding Dean of the Faculty of Law at the University of Cape Coast Prof. Bondzi Simpson has made a case for the prosecution of Bishop Daniel Obinim after the latter confessed to cursing his child.
Bishop Obinim confessed to making a daughter he claims to have fathered a cripple and mentally retarded.
Speaking in an interview with Joy News, Prof Bondzi Simpson said there is a reasonable cause for prosecution.
He said there are three dimensions to the law about this scenario. "One is purely metaphysical and the law cannot deal with, the other one is purely physical and the law can deal with and the third situation is a hybrid situation and the law can deal with that."
He said the case in point "is a hybrid situation and I'm respectfully of the view that the law will take care of it because in this situation we are talking about someone who had an intent to cause injury or harm and in furtherance of carrying out that intent, touched the head, introduced some element and a mental disease has now been occasioned."
Prof. Bondzi believes that Bishop Obinim, "with the intent to cause harm, touched the leg or other limbs and introduced whatever element and now the person is maimed. Because there has been intent to cause harm and because there has been a physical act, in this case touching, which has resulted in the intended effect, namely harm, I believe that a case can be made."
In addition to that, the law, Prof. Bondzi explained, recognises personal confession and once Bishop Obinim personally confessed to paralysing the child, charges can be brought against him.
According to him, the action by the Bishop is purely criminal and not spiritual.
Story by Joy News/Myjoyonline.com/Ghana