11 August 2011
|
General News
School boy works to raise GH¢20 million for Somalia famine victims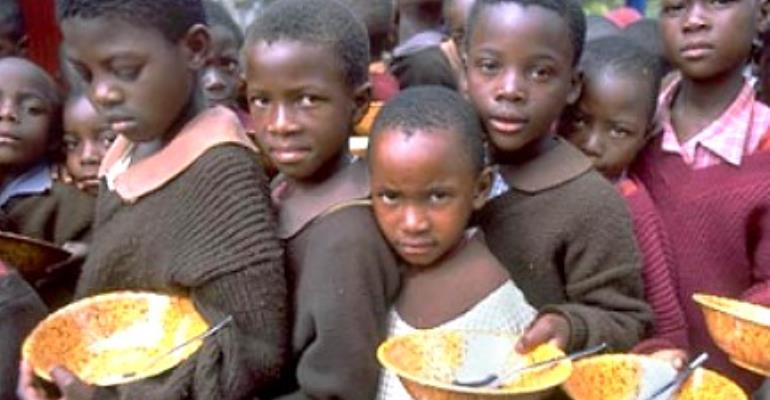 Accra, Aug. 11, GNA – An eleven-year-old Primary Six Pupil of Class Peter Memorial School in Bubuashie in Accra has a big dream – to raise GH¢20 million for Somali famine victims.
Andrew Adansi Bonnah, who is the initiator of Save Somali Children from Hunger, has been so moved by images of Somali children on television that he has decided to help them in a big way.
"I want to help them to get food, water, medicine and clothes. I want them to get their education back," Andrew told GNA in Accra on Thursday.
So far, he has raised a mere ¢1,000, but as the advocacy swings into full gear, he hopes to get the corporate world and philanthropists to donate generously to the fund.
"Now, I am letting the public know about the plight of the Somali children and setting up of the fund so that they can help to raise the money," Andrew said.
Tens of thousands of children have died in the ravaging famine in Somalia where the United Nations last month declared famine in two areas in the south of the country as the region suffers the worst drought in more than half a century.
Over 12 million people within the region have been affected by the famine.
Andrew said he had met officials of UN Children's Fund (UNICEF) and World Food Programme (WFP) in Accra who had offered technical advice.
He said a bank account had been opened at Ecobank in Accra into which donations would be lodged before being transferred to the UN for the Somalis.
Mr Koblah Asamani, an adviser to Andrew, said meetings were being arranged with former presidents Jerry John Rawlings and John Agyekum Kufuor to sell his idea to them.
Former President Rawlings is the African Union High Representative for Somalia and the Humanitarian Face for the Horn of Africa crises, while Former President Kufuor is Global Ambassador against Hunger.
These meetings will necessarily accelerate the fund-raising of Andrew.
Former President Rawlings said this week that in a bid to raise international awareness on the status of the crises in Somalia in particular, August 15 had been declared Somalia Day to be celebrated across the continent.
He said the pledging conference and the Somalia Day event had been decided following consultations with the Chairman of the African Union, President Teodoro Obiang Nguema Mbasogo of Equatorial Guinea and the Chairperson of the African Union Commission, Jean Ping.
Speaking during a courtesy call on him by the new British High Commissioner to Ghana, Peter Jones, former President Rawlings said governments, private individuals, corporate institutions and the international community would all be at the pledging conference which aimed at raising 500 million dollars towards the relief effort.
He called on Africa to rise up to the challenge when the pledging conference was held on August 25 to raise emergency funds for relief in Somalia and other Horn of Africa countries severely affected by drought and famine.
GNA