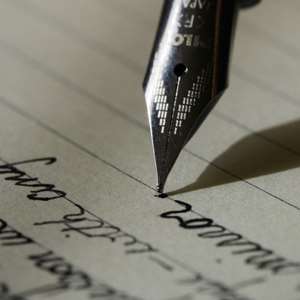 Accra based think tank, IMANI-Ghana deserves a lot of commendation for its efforts at raising public awareness and stimulating debate over issues of national importance. The non-profit group gained admiration abroad and in some quarters in Ghana as a truly independent body.
But there are some, usually elements in the ruling National Democratic Congress and opposition New Patriotic Party who accuse the group of bias against their cause. Contrary to such accusations of links to the National Democratic Congress and the opposition New Patriotic Party, IMANI in all fairness has been impartial. Indeed, accusations of bias levelled against the group could only mean it is not doing a bad
The more we have such policy groups helping to bring clarity to issues, the better the public interest is served. This however does not mean IMANI has always go it right. The group has been wrong about some things in the past.
The most recent is a the group's haste in condemning advocates of a complete ban on tobacco usage in homes. IMANI's Executive Director, Franklin Cudjoe, claimed a new bill seeking to restrict tobacco users from smoking in their own homes is an infringement on a smoker's rights. Franklin's argument is that, a ban on smoking in ones home and it's surrounding areas is unfair. I could only agree with him on two counts.
First, one of the measures to control smoking is to attack the wallets of people who smoke and governments must be encouraged to continue to be tough on smoking by reaching deeper into the pockets of smokers.
Secondly the bill needs some amendments, especially on banning smoking in open areas. If people can't smoke in the privacy of their homes, in public places and open areas, then where else must they go to smoke?
But IMANI's cry of unfairness if smokers where prohibited from smoking in their own homes is misplaced.The new bill, is seeking to protect people, especially children from second hand smoke.
Research by doctors show that smoking in homes with children "damages children's health and increases the likelihood" children will become smokers themselves. We have a responsibility and a duty to ensure our children and employees in bars and restaurants are not exposed to cigarette smoke in the home, car or work place.
Why must an innocent child be exposed to second-hand smoke in the name of protecting a parent or guardian's rights? There have been debate in places like Norway over banning smoking in homes with children. That debate has hit a brick because of considerations like the temperature which can get as bad as below -40 °C in some parts of Norway in winter.
In a place as hot as Ghana, it shouldn't be too difficult for a parent to step outside and smoke so as not to cause health problems for their children. If society tolerates the low level stuff, or what Franklin called "negligible" effects of second hand smoke, you pretty soon find insensitive adults graduate to the high-level stuff, where they may feel it is normal for their teenage children to start smoking too.
I think this is one of the shoddiest jobs by IMANI. If Cudjoe and his colleagues had thoroughly done their homework as they are noted for, they would have realised that passive smoking is very harmful and not negligible as Franklin sought to tell Ghanaians. Institutions like the US Environmental Protection Agency and UK Surgeon General's department.
According to the US EPA, approximately three thousand lung cancer deaths "each year in non-smoking adults and impairs the respiratory health of hundreds of thousands of children" in the US alone. It can lead to premature death in children. So why must children bear the brunt of their parent's irresponsibility? The dangers of second-hand smoke are indisputable and it was regrettable to hear IMANI suggest that we should put the rights of adult smokers above the health of innocent children and workers in pubs whose only crime is to have a job in a wrong place.
Our investment in health would count for nothing, if innocent children and workers in pubs and restaurants get second-hand smoke related infections thereby becoming a burden on the already over stretched and underfunded health system.
People like Prof. Akosa who are spearheading this campaign for an outright ban on smoking in homes with children must be encouraged instead of discredited in the manner Franklin sought to do. IMANI also receives donations or funding from agencies who share in IMANI's vision. Would it be fair to suggest that IMANI is pushing the agenda of institutions like The Atlas Foundation which seek to promote Free-Market economics?
If the legislation gets passed, we must encourage house owners who flout the regulation to file complaints for sanctions. The schools must educate children on how second hand smoke affects them and why they should report guardians and parents who smoke in homes with children.
Ghana must not only reach deeper into the wallet or pockets of tobacco users, but we to protect tomorrow's adults from smoke related diseases which are avoidable. A healthy nation is a productive nation.