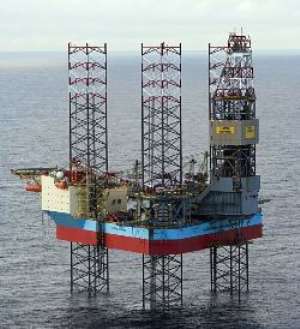 Bunso(E/R), July 31, GNA – The Ghana Oil Company Limited (GOIl) is to provide the Ghana Police Service with furnished buildings to serve as police stations or posts at selected highway rest stops throughout the country.
The Managing Director of GOIL, Mr Yaw Agyeman Manu, said this at the opening of a modern police post at Linda Dor Rest Stop at Bunso on the Accra-Kumasi highway.
This is the first police post to be opened at a rest stop on a highway.
Mr Manu said the Takoradi-Elubo highway is the next area where Goil intends to provide a similar facility to check crimes on the roads.
The new police post which has a well furnished charge office, general office, officer's office, a cell and two water closet toilet facilities was entirely funded by GOIL.
Mr Manu said the Minister for Local Government and Rural Development, Mr Samuel Ofosu-Ampofo had suggested the idea last year during the formal opening of the Linda Dor Rest Stop.
He hoped that the Ghana Police Service would provide good officers to man the facility to help achieve the purpose for which it was provided and thanked the Chiefs and People of Bunso for their support.
Deputy Commissioner of Police (DCOP) Frank Adu-Poku who opened the police post on behalf of the Inspector General of Police (IGP) thanked GOIL for the support adding that GOIL had been such a faithful partner to the police.
He gave the assurance that the Police Post would be put to good use to curb crime in the area and urged the police personnel who would be posted there to exhibit a sense of professionalism.
Assistant Commissioner of Police (ACP) Kwabena Gyamera-Yeboah, Eastern Regional Police Commander said personnel to man the facility were ready and expressed their preparedness to curb crime in the region.
GNA