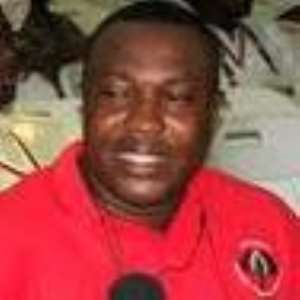 Accra, July 31, GNA – Mr. Samuel Ofosu Ampofo, Minister for Local Government and Rural Development, said government was committed to empowering unemployed youth to acquire vocational skills to enable them to set up their own businesses.
He explained that government would through the Local Enterprise and Skill Development Programme (LESDEP) train and equip about 20,000 unemployed people within the 170 Municipal, Metropolitan, Districts and Assemblies in the country.
Mr. Ampofo was speaking at the 28th Graduation of Prampram Community Development Vocational Institute (CDVI) for 38 graduants, on the theme: "Vocational Educational: A Pre-Requisite for Community Development", at Prampram in the Greater Accra Region.
He indicated that the youth would receive training in agro-processing and packaging, agriculture, local garments and fashion, local foods, mobile phone repairs and catering to enable them to start their pown business.
The Minister said component areas of LESDEP such as computer and mobile phone repairs would be introduced in the vocational training curricular of all CDVIs.
Mr Ampofo said: "This will make the youth more skillful and position them to take advantage of emerging trades and industries."
He said government through LESDEP would revamp and resource all the training institutes under CDVI programme with basic equipments to facilitate training of trainees.
Mr Ampofo noted that human resources development was not the preserve of government alone, and called on all stakeholders to contribute to the success of the sector.
He said government would continue to support vocational institutes to improve their training programmes.
Mr Ampofo advised the graduants to remain focus on their goals and not to be distracted by worldly pleasures.
"Be mindful of HIV/AIDS and other sexually transmitted diseases and live morally upright life", he advised.
Madam Barbara Yeboah, Principal of the Prampram CDVI, said the institute recorded 100 percent pass in the 2009/2010 National Vocational Training Institute Examination.
Advertisement
She appealed to individuals and organisation to help the institute to repair its dilapidated dormitories and street lightsandbuild bungalows for teachers and staff.
Madam Yeboah commended Parents-Teacher Association for their contribution towards the development of the institute.
She called on government to support the institute to enable to continue to produce middle-level manpower for the country's industrial development.
GNA