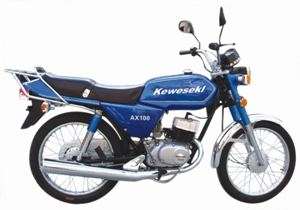 Zebilla (UE), July 30, GNA- Government has been commended for providing motorbikes for Assembly Members of all the Metropolitan, Municipal and District Assemblies (MMDAs) in the country.
The Presiding Member of the Bawku West Municipal Assembly of the Upper East Region, Mr Moses Aduk-pam, made the commendation in an interview with the Ghana News Agency at Zebilla at the weekend.
He noted that one of the major challenges that were facing the effective execution of the duties of Assembly members was lack of means of transportation.
He pointed out that under Act 462 of the standing orders of the Assembly, its members had a lot of responsibilities including convening the messages of the constituencies to the Assemblies and also carrying out the policies and programmes of the Assemblies to the constituencies which demanded means of transportation.
"Now that we have means of transportation it would enable us to move easily to our constituencies to hold regular meetings with them on development issues and also easily convey government programmes and policies to them.
He however appealed to government to absorb the allowances of the Assembly Members under the Consolidated Fund instead of demanding that the Assemblies pay allowances from its internally generated fund to Assembly Members.
Mr Aduk-pam explained that such a situation was very frustrating since many of the Assemblies could not generate enough funds to pay allowances on regular basis to Assembly Members.
"As at now some Assemblies have not been able to pay the ex gratia of former Assembly members because of inadequate internally generated funds and government needs to do something about that by ensuring that their allowance are absorbed by the Consolidated Fund", he said.
He stated that if this was done, it would help enhance the implementation of the decentralization concept and that would also structure the sub-district concept.
On the issue of naming the District, he noted that several petitions and resolutions had been sent to the Ministry of Local Government and Rural Development demanding that the name be changed to Kusasi West.
He indicated that during the Gold Coast era in 1954 the area was called Kusasi West and further indicated that even in present times, most of the Districts have their various ethnic names attached to them and cited the Kassena Nankana West and East, the West Mamprusi, Gonja Districts as examples.
GNA