July 9, 2011
|
Politics
President Mills congratulates President of South Sudan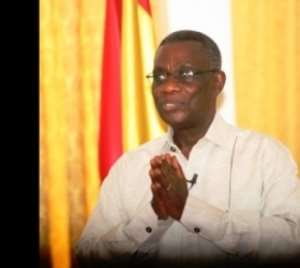 Accra, 9 July, GNA – The President of Ghana, Professor John Evans Atta Mills, has congratulated the President of Sudan, Lieutenant General Salva Kiir Mayardit, on the declaration of independence of the Republic of Southern Sudan.
The message was contained in a press statement read on behave of President Mills by the Speaker of Parliament, Justice Joyce Bamford Addo.
President Mills on behave of Ghana extended warm greetings and hearty congratulations to President Mayardit and the people of South Sudan on the momentous occasion of attaining independence.
According to President Mills, Ghana has recognized the sacrifices made by the people of South Sudan in their struggle for independence, and paid tribute to the countless number of compatriots, who laid their lives in this regard.
He said: "I am confident that you will translate this commitment and determination into achieving peace, security, and stability that you require for the development of your country".
President Mills assured the President of South Sudan that he could count on Ghana to stand in full solidarity with him.
President Mills said that Ghana looked forward to developing close friendly relations and fruitful cooperation with the government and people of South Sudan in the years ahead.
"Accept, your Excellency and dear brother, my best wishes for your good health, success and for the peace and prosperity of the government and people of South Sudan", President Mills said.
GNA