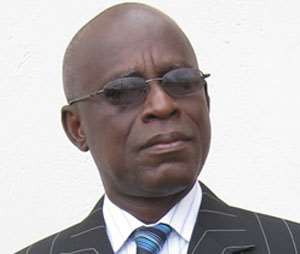 THE MEDIA has been advised to shun sensational headlines and the exaggeration of crime stories as it distorts the seriousness of reports.
Instead of such stories informing the public, they end up drifting readers' attention to unnecessary sensationalism which is mostly full of exaggerations.
UN Ambassador Joseph Robert-Mensah who gave the word of caution during the International Crime, Drug and Violence Prevention workshop held by Ignitus Worldwide, Ghana said these reports are place an emphasis on things that will cause sensationalism and not on the things that are important.
The workshop was aimed at bringing together youth from all backgrounds to learn how to identify and correct crime, drug and violent problems related to their schools and communities.
Youth leaders of crime prevention from other West African countries including Togo, Cameroon, Guinea Conakry, Gambia, Guinea Bissau, and Nigeria therefore met with the Public Affairs Directorate of the Ghana Police Service at a two-day conference to address and develop youth-led crime prevention programmes.
Mr. Robert-Mensah said the media has of late drifted its attention to trivial issues that cause sensationalism adding that the media had failed in their duty as educators.
He noted that the media had fallen short of its educational role not because 'they are unsure of what they are supposed to do but also because the police are secretive in dealing with the media as a result of the way the media sometimes treat certain stories.'
He stressed that the media and police cannot work in isolation therefore both parties must start to collaborate and engage each other in the area of trust.
'Without the media the police's job will be at least 50 times more difficult than it ever has been.' He advised the media to focus on educating the populace about the prevention of crime and domestic accidents.
He said the only way the police can do its job effectively is through engaging community members through the media.
'We are encouraging the police to tap into the different sources of media to use them wisely,' he said.
Mr. Robert-Mensah further urged community members especially the youth to play their part by reporting criminal activities to the police; this he said will encourage the police to open up.
'We must be our neighbours' keeper and ensure that our neighbour is secure by warning the police and talking about the things that can be done to prevent crime,' he noted.
The President of Ignitus Worldwide, Chris Decarlo said the focus of the conference was to empower the youth to focus on finding solutions to criminal activities.
'This organization helps to organize skills and training in crime prevention for youth around the world.'
He explained that this is achieved through positive peer pressure.
'The youth then become crime prevention advocates who disseminate positive messages to their colleagues to influence them positively.'
By Jamila Akweley Okertchiri