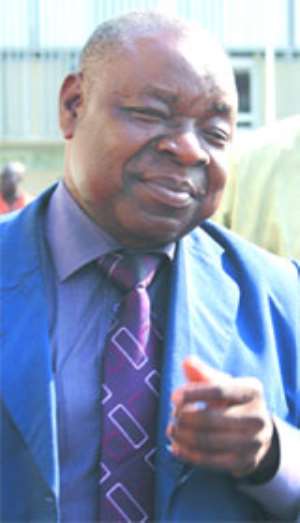 Community Health Support Team (CHEST), Vision for Alternative Development (VALD) and other Non-Governmental Organizations (NGOs) have signaled that they will embark on a nationwide demonstration if Ghana's Ministry of Health (MoH) fails to present the much-awaited Tobacco Control Bill to Parliament for passage into law, this year.
According to these NGOs, research conducted shows that over five million people worldwide die annually due to tobacco use and exposure to tobacco smoke. If the current pattern continues, it will cause over ten million deaths each year by 2025.
The NGOs issued the threat at a community forum organized by VALD to educate people about the harmful effects of tobacco smoking at Mamprobi, a suburb of Accra.
An official of VALD, Samuel Dartey revealed that CHEST seeks to jointly work with the various Metropolitan, Municipal and District Assemblies (MMDAs), chiefs and opinion leaders in coming out with a tobacco control bye-laws at the assembly level.
The bye-laws when adopted and implemented will drastically reduce the use of tobacco and its related ailments. The tobacco control bye-laws will among other things focus on banning the sale of cigarette products to and by minors below age 18, and a comprehensive ban on tobacco advertisement, promotion and sponsorship, he stressed.
When these bye-laws are passed with the support of the local government, chiefs and opinion leaders, it will ensure that violators of the laws are fined and punished.
Throwing more light on the effects of tobacco smoking, Winnifred Abena Danquah, an official of CHEST disclosed that tobacco smoke alone contains over 4,000 different chemicals.
While credible research shows that at least 50 of the 4,000 chemicals are known to cause different cancers in human and emit many poisonous substances into the atmosphere.
She added that tobacco smoking during pregnancy could increase the risk of low birth rate, simultaneous abortion, and miscarriage among others.
On his part, the Assembly Member for Mamprobi-Sempe Electoral Area, Mr Philip Lamptey was worried about the toll tobacco is taking on the country.
He therefore advised the youth and the elderly in society to desist from smoking all tobacco products.