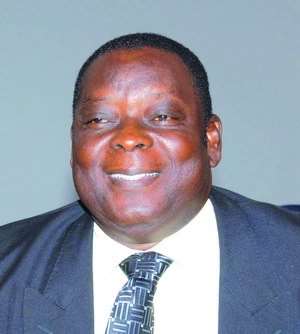 Bolgatanga (U/E), June 1, GNA – More than 120 schools and 3,639 individual homes suffered severe damage following a rainstorm that hit parts of the Upper East Region recently.
School children from affected schools now hold classes under trees. The rainstorm also brought down trees, sign posts, electricity high tension poles, which had rendered some parts of the Bolgatanga and Bawku Municipality without electricity.
Estimates on the cost of the destruction from the Architectural and Engineering Services Limited (AESL) submitted to the Upper Regional Minister, Mr Mark Woyongo, said the region required GH¢2.9 million to rehabilitate the schools.
Mr Woyongo said these at a press conference held in Bolgatanga on Tuesday.
He said the situation needed a quick response as the rains had set in and called on Non Governmental Organisations (NGOs) and philanthropists to come to aid of the Region.
Mr Woyongo said though the various district assemblies were quick to assess the situation and reached out to victims, the effect of the storm was so devastating that it would be difficult for the Region alone to mobilize itself to salvage the situation.
He noted that the situation had put stress on resources at the regional offices of the National Disaster Mobilization Organization (NADMO) considering the number of private houses that were affected.
Mr Woyongo said so far from the Ministry of Education, GH¢1.5 million have been mobilized for the region to rehabilitate the schools to enable the children to go back to school.
He appealed to heads of primary, junior and senior secondary schools to take planting of trees around their schools more seriously since they helped to serve as wind breaks.
Organizations such as Afrikids and World Vision were commended by the DCE of Kasenna Nankana West for coming to the aid of some of the affected schools.
GNA