May 13, 2011
|
General News
Re: Tension mounts at Ankaful Prison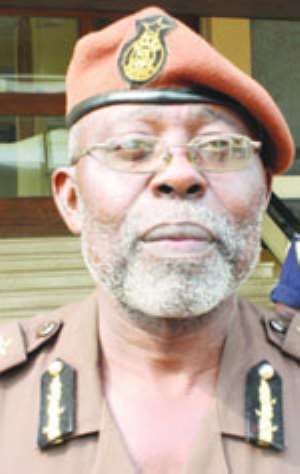 The attention of the prisons administration has been drawn to a publication in your Wednesday, May 11, 2011 issue of The CHRONICLE newspaper captioned as above, and wishes to clear the air on the Ankaful Maximum Security Prison accommodation issue.
The said flats were purposely built to accommodate prison officers who may be transferred to work at the Maximum Security Prison (when commissioned), in accordance with what pertains in other prison establishments throughout the country.
It is worth noting that the two-bedroom self-contained accommodation is meant for subordinate officers or the junior ranks, while the three-bedroom flats are meant for the superior officers or the senior ranks.
Ankaful Maximum Security Prison is the first prison establishment to benefit from this improved accommodation for its staff.
It is significant to mention that the existing colonial barracks that were bequeathed to the Service is no longer conducive for the status quo, and therefore, needs an innovation.
Since modern trends of corrections requires that officers have the serene environment and mindset to perform their duties with the desired professionalism and expertise, the prisons administration has identified accommodation  as one of the major headaches confronting prison officers, especially, the junior ranks, therefore, it is frantically working to secure a befitting housing accommodation for its staff in the likes of those that exist at Ankaful in all prison establishments throughout the country, to alleviate the problems associated with poor accommodation, in order to enhance efficiency.
Much as the administration shares the concerns of its staff, it will not relent in its efforts at solving the acute accommodation problems facing its staff.
It is, therefore, using this opportunity to assure its staff that with the STX housing projects in place, accommodation problems will be a thing of the past in the shortest time possible.
Francis Agyirey-Kwakye
C.O/ DEPUTY CHIEF PRO
FOR PUBLIC RELATIONS OFFICER