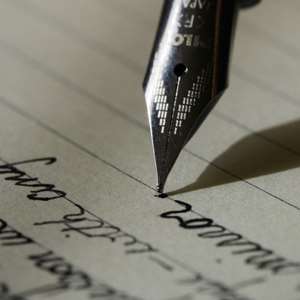 It is alarming. Ghana's forest cover is virtually gone. At independence, this nation had 8.2 million hectares of tropical rain forest. Now we may not have one million of this left. We have lost more than 90 percent of our forest cover in half a century of self-government.
As a people, we have contrived to deny ourselves the resources with which to push our development agenda. Officially, about 200 timber companies are under license to trade in trees. But, this figure pales into insignificance, compared to the number of unlicensed agents competing among themselves to deplete our forests.
A group of people who have earned notoriety in local parlance as chainsaw operators are wrecking even more havoc than anybody could think of. Yesterday, The Chronicle carried a front page story in which the Minister of Lands and Natural Resources paid a surprise visit to a Forest Reserve in the Ashanti Region, and arrested four chain saw operators, with thousands of wood logs illegally harvested.
Apparently, the operators live in the Forest Reserve. The Chronicle is urging the authorities to take a serious view of the matter, and bring the culprits to book. But, beyond that, we would like to take this opportunity to appeal to the authorities to once again, look at the various laws governing the preservation of forests in this country.
We are losing our forests at too alarming a rate. The idea of preserving portions of our forest is to ensure that we preserve it for posterity. At the rate of destruction, Ghana may not have any tropical rain forests left in the next 10 to 20 years.
Apart from checking climate change, our forest cover is a source of rich revenue for the nation. Every year, thousands of tourists visit the Kakum Park, for instance. The forest is the natural habitat for rare species of trees and animals, many of which are getting extinct.
Officially, about 15 percent of Ghana's land area is under some form of protection. Like many things in this country, there might not be anything wrong with the legislative instrument. It is the ability to let the law work that is the problem.
The Chronicle regrets the fact that over the years there has been more lip service paid to the need to preserve our forests, than effective action to ensure that encroachers are discouraged.
In an instance such as this, what makes the law ineffective is that invariably, those who are supposed to police the forests find it convenient to break the law without any serious sanctions.
We are getting reports that some officials of the Forestry Commission themselves own large tracts of farmlands in some of these forest reserves. We are by this publication, asking the Ministry of Lands and Natural Resources to conduct investigations into these allegations. We are getting to the stage when the watchman is himself stealing the goods.
Some time ago, there was talk of timber contractors being made to replace every tree they fell. We are not sure how effective this policy has been, and who supervises the re-planting mechanism.
Even if re-placing a felled tree is being practiced, The Chronicle is of the view that a new plant for a fallen tree, would not lead to the recovery of trees felled. A conservative estimate puts it that before one tree is felled and conveyed from the forest, a forest of trees, most of them young, would have died.
The Chronicle is asking for a thorough review of the timber concession law. We have got to a stage in our development, when we ought to put a stop to the export of logs.
We are of the firm view that processing of logs into boards and other timber products could be done in this country. Putting value to local produce before export has been a well-thought out policy. It could begin with timber.