Spio: NDC crisis must be resolved before open warfare is declared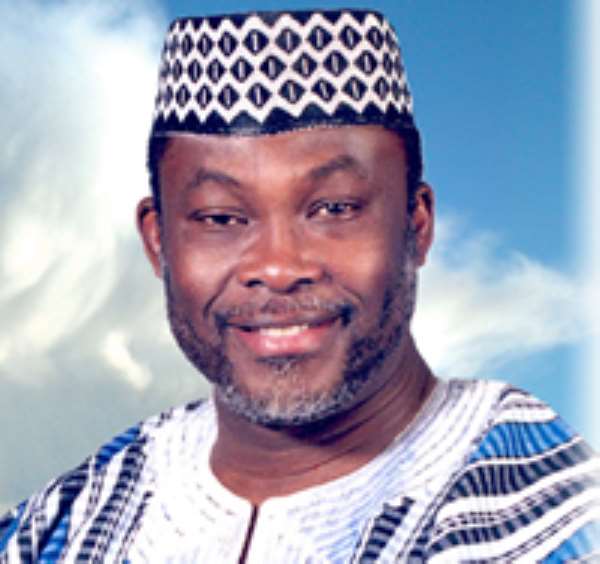 Dr. Ekwow Spio-Garbrah
A Vice Chairman of the ruling National Democratic Congress (NDC), Dr. Ekwow Spio-Garbrah has said he will only pick up nominations to contest the upcoming presidential primaries if it will guarantee lasting peace in the party.
"As to whether I pick up a nomination form today (Tuesday)…or not will depend on my view of whether if I pick up the forms, I will be contributing to peace in the NDC or not. So peacemaking in the NDC is still my objective," Dr. Spio Garbrah said in a message on his facebook page to respond to questions as to whether he had any intentions to contest the NDC's presidential primaries.
He intimated that the competition within the NDC must not bring the party to its knees "that is why appeals must continue to be made to all right thinking members of the NDC, especially the founding fathers, the council of elders and specific individuals whose voices carry weight within the party to strive for a negotiated resolution of the current crisis before open warfare is declared."
He said if the crisis continues, "the NDC baby may end up being cut into two at or after July 10, 2011 at the congress," adding, "what will be the point in winning an internal NDC battle only for all of us in the NDC to lose at the national elections?"
Dr. Spio-Garbrah believes the major claimants of the NDC's future must agree and keep a united NDC family after the congress "than to take pieces of a divided baby."
He called on the President and the Rawlingses as well as their supporters to accommodate each other's views for the good of the party.
"In my judgement, the NDC must win the 2012 elections but it must not destroy itself in the process of doing so," he stressed.
Alhaji Seidu Nasir, an aide to Dr. Ekwow Spio-Garbrah has indicated his boss has expressed interest in vying for the position and will decide on what to do by close of day.
Speaking on Joy FM's Super Morning Show on Monday morning, Alhaji Nasir said Dr. Spio-Garbrah is a force in the party and should not be considered as the underdog in the presidential race even though he is probably going to be the last person to pick up nomination forms.
Nasir explained that he failed to pick up the nominations on Monday because he required a letter of attorney that gave him the authority to do so on behalf of Dr. Spio-Garbrah. He however said every other arrangement has been completed for the forms to picked on Tuesday.
The closing date for picking up nominations for the NDC's presidential primaries is today, Tuesday July 20, 2011.
Story by Derick Romeo Adogla/Myjoyonline.com/Ghana