44 youth pass out in Dressmaking Module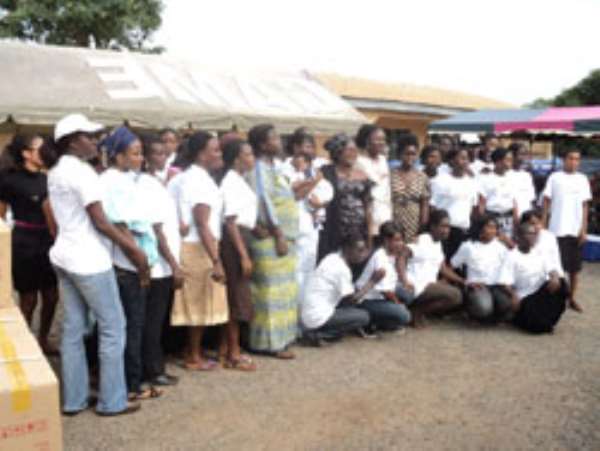 44 youth have passed out in the Dressmaking Module under the National Youth Employment Programme (NYEP) within the Ga East Municipal Assembly.
According to the Municipal Coordinator of the NYEP Ga East District, Mr. Alfred Yao Ziwu, the graduants had undergone training with three well-established dressmaking centers.
He noted that it was inevitable and gratifying to see that the graduants mature and became skills proficient, ready to tackle and further their life-long vocation.
He said this module did come with a couple of challenges, but was grateful the training had eventually been achieved.
Mr. Alfred Yao Ziwu said the NYEP would be recruiting 90 youth in the Ga East municipality for the second batch of trainees, and said recruitment would take place during the middle of this month.
He said currently, the district office had recruited about 551 youth as beneficiaries, which include youth in Waste and Sanitation Module – 147, Community Education Teaching Assistant -63, Youth in community Police Assistants – 24, Health Extension Workers Module – 103, ICT and Phone repairs – 20, Paid internship module – 25, Prison Service – 1, Road Maintenance – 60, Hairdressing – 63 and 45 in dressmaking.
The Member of Parliament for Abokobi-Madina, Mr. Amadu Sorogho, also tasked the graduants to continuously learn to acquire new skills in dressmaking and fashion designing, in order to be in business.
He also urged the assembly to give the graduants temporary structure permits to set up their shops.
Pix: The graduants and their trainers pose for the camera