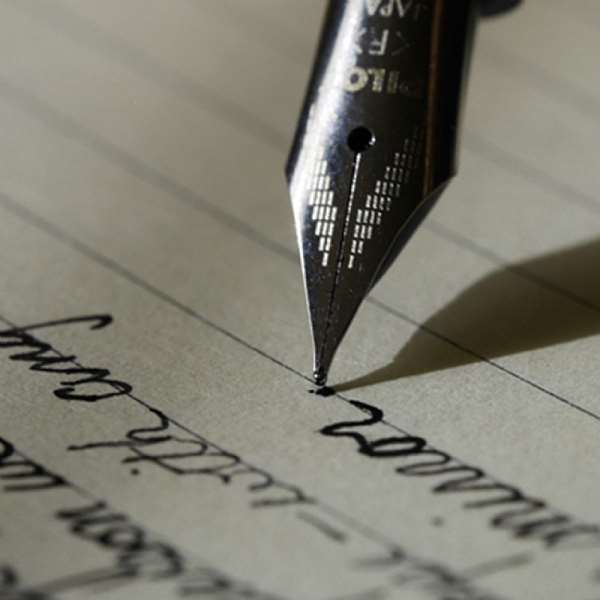 President Barack Obama visited the Ground Zero in New York City on the 5th of May 2011 to lay wreath at the 9/11 scene of extreme hatred and religious intolerance of radical Islamists. Ten years ago almost 3000 people were unnecessarily murdered there and around the country by the jihadist Islamic group of al-Qaida led and symbolized by the man Osama bin Laden. For families, friends, neighbors and colleagues of those who died on that fateful day in 2001, the 1st of May 2011 was a day of triumph of their faith. On that day the president announced the death of Osama bin Laden in an operation carried out in the Southeast Asian nation of Pakistan by the United States Special Forces, the Navy SEALs. In Raleigh, North Carolina that late Sunday night, there was a spontaneous reaction to the announcement. The people received the news with satisfaction; something like the people had held their breath for the past ten years and only exhaled at the president's announcement.
Though it was late in the night, almost midnight, but people came out on the streets, honked their car horn, flew the American flag, saluted and celebrated. In the activities that ensued you could hardly detect any trace of gloating in the people, just a feeling and expression of satisfaction. The feeling was summed up by someone when he said, that "justice has been done". For many of the people Osama bin Laden's death was not a revenge, some put it this way; if he had died a million times over it would not have compensated for the lives of the many thousands of innocents that he killed around the world.
The 1st of May was especially a great day for the nation but particularly for the many families, friends and neighbors who lost their loved ones in that dastardly cowardly act of heartlessness of Islamic terrorism. The day reaffirmed to these families as well as those of retired and serving men and women in uniform and people of goodwill around the world who believe in the triumph of good over evil and the ultimate victory of justice over hatred that they have been right all along. For many the death of al-Qaida's leader came ten or even eleven years late but nonetheless they still believed that it was better than if it had not come at all. By the man's death the people's hope was renewed as they now feel that it is only a matter of time and the entire intolerant and murderous network that Osama represented would eventually be completely defeated and destroyed.
Osama bin Laden represented and actively advanced an ideology that preached and its adherents practiced hatred, murder and destruction. Like all other misguided zealots Osama went about fanatically promoting mass murder, discord and hatred all over the world. While he was in Sudan he used the time to indoctrinate the Islamic population of Black Africa. Today the place has become one of the world's hottest beds of Islamic intolerance and mass murder factory. The seed of death that he left behind there is currently playing out in such places as the north of Nigeria, Ivory Coast and many other places.
The world without Osama bin Laden no doubt will be one with one less evil. He singularly unleashed terror and hatred throughout the world and wherever he found listening ears hate, death, destruction, intolerance and chaos followed. He enticed and cajoled many young people around the world and turned them into haters and mass murderers of fellow human beings. Osama was a bad man because he hated fellow human beings and preached extreme hate and religious intolerance. One lesson the world can learn from the death of this man is that though it may take long but justice will eventually catch up with evil people and those who hate fellow people. This was true 66 years ago when coincidentally on the 1st of May 1945 the German Radio formally announced the death of Adolf Hitler.
Because al-Qaida's leader lived in Sudan for a while Nigeria's destined doom and disintegration became sealed. While he was in Sudan he recruited enough Islamic preachers from Nigeria and thoroughly schooled them in his hate-saturated version of Islam such that today Nigeria has become a vast Islamic killing field of non-Muslims. Today, Osama's version of Islamic terrorism is deeply entrenched in Nigeria. And Nigeria as is presently constituted will continue on the downward road of ethnic/religious hatred and beheading of non-believers as preached by Osama and his al-Qaida network until the country finally disintegrates as it surely will.
Nigeria's terrorism has come of age and now they have enough confidence to start exporting it to the rest of the world. On 25 December, 2009 a Northwestern Airline flight 253 was heading for Detroit Airport in the US and there were 289 passengers and crew in the plane and a Nigerian man was one of the passengers. The Nigerian Umar Farouk Abdulmutallab had in his underwear explosives with which he attempted to blow up himself and the rest people in the plane. He was an Islamic extremist and had been trained in Nigeria and Yemen in the radical Islamic teachings of al-Qaida.
Nigeria became independent of Great Britain on October 1960. In less than six years its Islamic north had grown so intolerant of the Christian southeast that by the close of 1966 up to May the following year they murdered a total of 100,000 Igbo/Biafrans for no other reason other than they believed and worshipped differently. On the last day of the month of May 1967 Biafrans declared their independence from Nigeria in order to preserve their ethnic people who were in danger of being exterminated by the Islamic jihadists of both north and southwest of Nigeria. But from that declaration of 30th May 1967 to January 1970, the Islamic government of Nigeria murdered an additional three million of Igbo/Biafrans in what is considered as one of the worst kind of genocidal pogroms of all time.
Biafra signed a peace treaty with Nigeria in the beginning of 1970 but ever since they, Nigeria have not ceased from killing Biafrans in this past forty years. And just this last April of 2011, the Islamic state of Nigeria killed 500 Biafrans/other Christians in a post-election violence that erupted. One important point to note here is that though these killings have taken place several times in each succeeding years but nobody had ever been prosecuted or held responsible by the Nigerian government. Therefore all Biafrans everywhere received the news of Osama bin Laden's death just like the Americans; with a renewed hope and faith. They now believe that though Biafra's freedom has been long in coming but it will surely come. They now know that soon justice will be coming the way of the millions of Biafrans who had been needlessly murdered by extreme hatred and living Biafrans will experience the euphoria and satisfaction of the first day of May. Igbo/Biafrans now know with much certainty that soon their first of May announcement will be made ending the murderous grip of tyranny and oppression that the Sharia Republic of Nigeria has had on Biafra and Biafrans and they will become free at last.