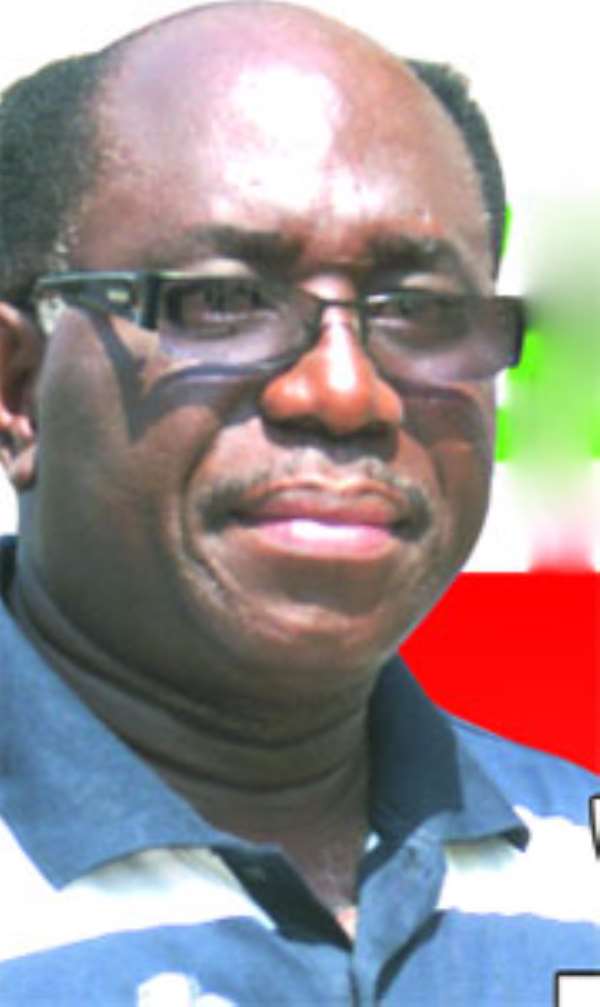 Dr. Richard Winfred Anane, MP for Nhyieso
DR. RICHARD Winfred Anane, Member of Parliament for Nhyieso constituency in Kumasi , who had the mandate  for a fourth term in Parliament, having polled 236 votes  over his main contender, Nana Ama Serwaa (74 votes) at last Saturday's primaries, said  with the polls over, the New Patriotic Party (NPP) is now ready to engage  the NDC in hostilities.
The Legislator stressed that the NPP is ready for change and expressed optimism that NPP is very much prepared to wrestle power from the National Democratic Congress (NDC), come 2012.
Speaking to a cross-section of the press at his residence after his triumph at the primaries, Dr. Anane reiterated that unity was the only thing that would keep the party to move forward and called on the all the party followers to unite in order to come back to serve the people of Ghana.
The former Roads and Transports Minister said the electoral defeat suffered by some NPP gurus, notwithstanding, it was incumbent on all (losers and winners alike) to play effective roles to make sure NPP come back to power next year.
The MP promised to work to the satisfaction of the constituents since he is always there to serve them. 'For now NPP's priority is to come back to power in 2012″, he said. He has, therefore, appealed to all NPP members and sympathizers to work hard towards the realization of a common objective of   wrestling power   from the NDC in the 2012 general elections.
Dr. Anane, who described the outcome of last Saturday's polls as an endorsement rather   than  victory, indicated that Ghana might be pushed  further  as Highly Indebted Poor Country (HIPC) if the ruling NDC party continues to mismanage the economy the way it is being done currently  and make  nonsense of  efforts   at  becoming a middle income country.
Some of achievements that must have occasioned his victory include the construction of schools in communities as Sokoban, Fankyenebra, Santasi as well as massive construction of roads in Daaban, Atasomanso, Odeneho Kwadaso, Fankyenebra besides the provision of street lights and Apraman water project.
Other achievements include the construction of a first class hospital at Odeneho Kwadaso which is accredited by the National Health Insurance Scheme (NHIS) for general accessibility of health care by constituents as well as empowering women in the constituency with Micro Finance Scheme.
The MP is also instrumental in the construction of the Sokoban Wood village among numerous infrastructural developments in the constituency.
The former Minister of Roads and Transport  and Health is credited  with the initiation of  the NHIS, Metro Mass Transit, College of Physicians and Surgeons, construction and expansion of Ghana's Road Network as well as the Asafo, Asokwa and the Sofoline interchange which is the biggest interchange in the whole West Africa.
NPP ready for NDC -Anane