"Ghanaians should go into fish farming"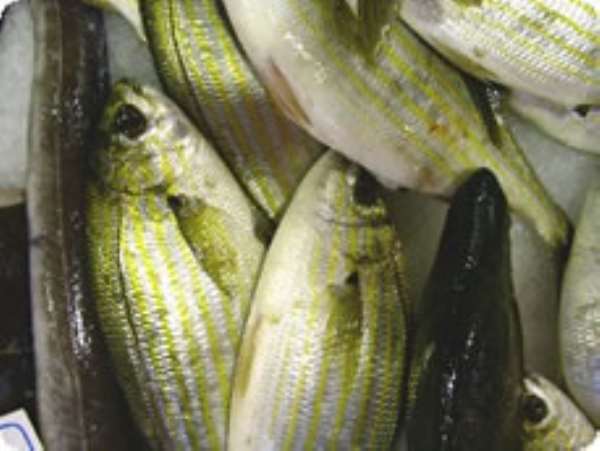 Rev Prince Dugah, Executive Director of the National Fish Farmers Brigade, Ghana (NFFBG) has underscored the need for more Ghanaians to take keen interest in fish farming.
This, he said, would help reduce fish importation, and save enough foreign exchange for the country. Making the call in an interaction with newsmen at Juapong, Rev. Dugah said as a fish consuming nation, Ghana needed over 880,000 tons of fish annually out of which a little more than 420,000 tons was produced from marine, inland waters and fish farming.
For this reason, he said, more Ghanaians would have to be encouraged to go into fish farming in order to make up for the deficit of the about 460,000 tons which was imported.
Rev Dugah pointed out that several factors could help the fish farmer to produce fish, which had the potential to reduce poverty, create jobs and wealth.
For instance, he said, since most of the inputs were imported, the fish farming businesses depended largely on the cedi to dollar ratio.
As a result, with the stabilization of the cedi and the enforcement of the ban on fish importation, coupled with its high demand, the traditional investor in fish farming would surely be able to maximize profit equal to his invested capital.
Consequently, he said, the Brigade had embarked on a campaign to boost interest in fish farming and encourage more Ghanaians to take up the trade.
He explained that the Brigade had instituted the traditional agricultural investment system to encourage interested fish farmers to bring any quantity of fish to be cultivated for them at the Brigade Farm located in the upstream of the Akosombo Dam on the Volta Lake at Kpeve Tornu.
Asked about the risks involved in fish farming, Rev Dugah said like all businesses the greatest challenge was the lack of adequate, fresh, clean, unpolluted water.
Others, he added, were mortality of the fish, stealing, poisoning, destruction of cages, lack of market, as well as storage facilities or losing the harvested fish through vehicular accidents.
The Executive Director of NFFBG commended the Ministry of Food and Agriculture and the Fisheries Commission for their maximum support and co-operation for the Brigade.


GNA