Quarshigah: Yes! there are traitors in NDC and they are against Mills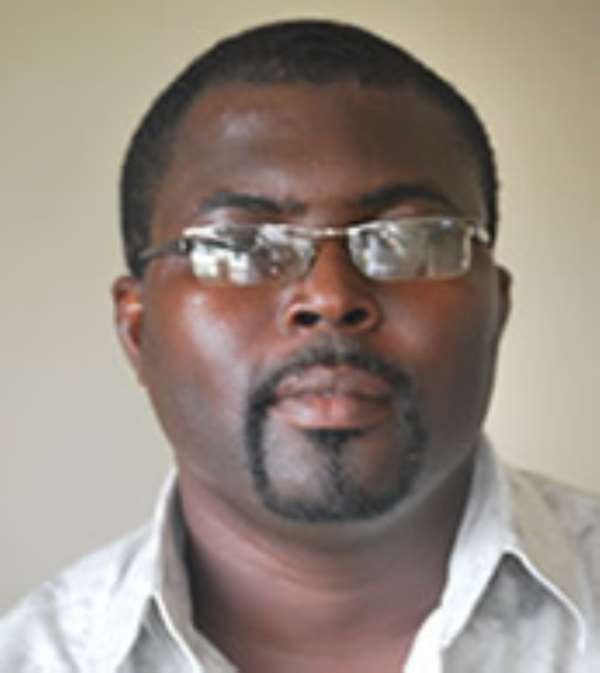 Richard Quarshigah
Propaganda Secretary of the ruling National Democratic Congress has concurred with ex-president John Rawlings over the presence of traitors in the party but said one must not look too far for examples.
Richard Quarshiegah maintained anybody who is undermining the Mills administration can only consider himself as a traitor.
He was reacting to ex-president John Rawlings who had labeled some unnamed personalities as enemies and traitors.
Mr. Rawlings in giving his blessings to his wife's flagbearership candidature was under no illusion the enormity of the task ahead stating "…we will be fighting all kinds. If we are not fighting the opposition, you have the enemy also on one hand and you have the traitor also on the other."
He did not however state who the enemies are, nor did he state the traitors.
Richard Quarshiegah in an interview with told Joy News would not hazard a guess as to who Mr Rawlings was referring to as enemies and traitors but said given the definition of who a traitor is, he is not surprised if there are some within the NDC.
"When you talk of a traitor you are making reference to somebody who had betrayed your trust. It could be an associate or somebody close to you," he said, agreeing however that "there could be traitors within the NDC".
"I will also agree that there could be traitors within the organization which is the NDC. Everybody who is doing all he can to derail the achievements of the NDC led administration, the NDC government obviously comes out as a traitor.
"If one carries himself in a manner that appears as undermining the leadership of the NDC or those that have been given the mandate to lead the party, then that individual is betraying the cause of the NDC," he said.
He said for those who will do anything to injure the achievements of the Atta Mills led NDC government to be traitors.
Story by Nathan Gadugah/Myjoyonline.com/Ghana