Prince Osei Yaw Out With Agya Nyame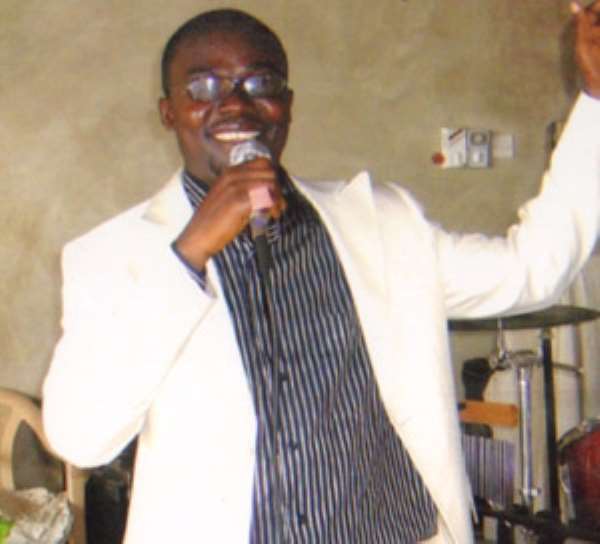 Prince Osei Yaw
The 21st century has seen the rapid emergence of new gospel artistes whose songs do not only inspire the generation but are creatively churned out to be enjoyed at any kind of occasion.
One is tempted to say that gospel music is fast dominating the Ghanaian music industry and it cuts across all genres. As the industry grows, more and more artistes keep entering with the main aim of praising God and not chasing the fame and fortune which come with it.
A new up and coming artiste who promises to cause a stir is Prince Osei Yaw, who is currently out with his maiden album titled ' Agya Nyame'.
Born on March 6, 1985 in Sunyani Odumase in the Brong Ahafo Region to Francis Boateng and Victoria Adoma, Prince grew up with so much love for music that his three young sisters always teased him for behaving like a woman.
He started serious music three years ago by backing some renowned musicians in studios and at concerts, among other grand events at various churches in and outside Accra.
"I have had the opportunity to work with great musicians like Ohema Mercy, Mama Esther, Paa Boateng and more. They actually inspired me to take my talent to another level and after bringing out this album, there is no turning back," said the single young Prince.
'Agya Nyame' is a ten-track album which has a blend of both English and Twi songs which are well programmed. The title track is a beautiful peace which gives the listener reasons why God is the father of all.
'Ne Nyina Yie' is a beautiful medley which does not only offer
inspiration but preaches hope to the listener.
Other songs on the album which was recorded at the New Eclipse Studio in Dansoman are ' Tow Ayeyi', 'Great Is The Lord', 'Osabarima Yesu', 'This Is The Day', 'Nyame Ye Abankese', 'Psalm 23', 'Tsetsebo' and an instrumentation of ' Ne Nyina Yie'.