More Prospects From Oil - Heavey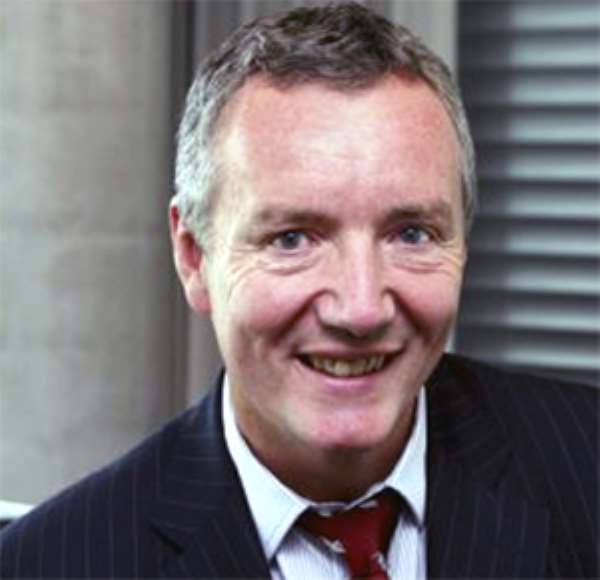 Aidan Heavey
Ghana could prove to be a key player in an effort to step up offshore oil exploration around the Gulf of Guinea, according to Aidan Heavey, CEO of Tullow Oil.
Heavey, who was speaking exclusively to the global publishing, research and consultancy firm – Oxford Business Group (OBG), said Africa's offshore deposits offered great potential for further exploration.
'Our success in Ghana has been fantastic and we are only at the early stages of discovery there,' Heavey said. 'Africa's offshore deposits are generally under-explored. When we discovered the Mahogany field it was the first time these stratigraphic layers were drilled in the deep water, and it has opened up a whole new frontier for exploration.'
Production began at Ghana's Jubilee oilfield in December 2010 following a major oil discovery there three years earlier.
Heavey continued that Ghana was well placed to ensure that the benefits of its oil find trickle down through the economy, with the government moving to introduce laws covering the industry and drawing on the experiences of other oil-producing countries.
'When the Ghana National Petroleum Corporation (GNPC) was set up, they brought in and trained a lot of people, so there is a good core of expertise there already,' he said.'Furthermore, the government has taken its time to ensure that the right legislation is in place. At present, they are on top of everything the oil companies do to ensure that foreign and local players all get a piece of the pie.'
He added that Ghana's local development and capacity should also receive a boost from the importance being given to environmental regulations compliance internationally.
'Ghana has been fortunate because it found oil at a fortuitous time,' he said. 'These market conditions will benefit the entire Ghanaian economy.'
Heavey said that while major players in the industry would inevitably take on costly deep-water exploration, there were plenty of opportunities for smaller firms to strengthen their foothold in the local economy by focusing on onshore activities and related areas of business.
'Small local businesses have greater flexibility in taking on lower risk projects in the supply chain. By having local firms tapping into these investments, an entire local industry is allowed to build up.'
The Report: Ghana 2011, to be launched soon, will mark the culmination of more than six months of on-the-ground research by a team of analysts from OBG.
It will provide information on opportunities for foreign direct investment into Ghana's economy and will be a guide to the many facets of the country, including its macroeconomics, infrastructure, political landscape, banking and sectoral developments.
This would be available in print form or online.
OBG is a global publishing, research and consultancy firm, which publishes economic and political intelligence on the markets of Africa, the Middle East, Asia, Eastern Europe and the Caribbean.