Asantehene awards 200 teachers in deprived communities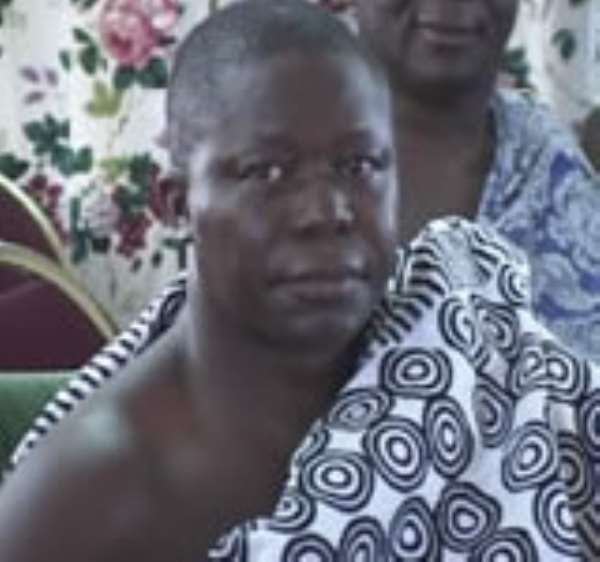 Otumfuo Osei Tutu II

The Asantehene, Otumfuo Osei Tutu II is awarding 200 exemplary teachers in 48 deprived districts of the country.
The Otumfuo's Teachers and Educational Workers Awards scheme has been instituted to provide incentive packages to teachers who opt to work in rural communities and excel in their responsibilities.
Awardees from four regions of Ghana – Ashanti, Eastern, Brong Ahafo and Volta – will be honored at the maiden awards event on Wednesday, April 27, 2011.
Executive Director of the Otumfuo Osei Tutu II Charity Foundation, Dr. Francis Agyarko-Poku told Luv FM the reward is to augment the Foundation's projects in construction of classroom blocks, rehabilitating educational facilities, supplying educational materials and teaching aids and funding students at different levels of education.
Awardees were selected with the support of the Ghana Education Service (GES) based on the community's level deprivation as well as other qualities of the teacher, especially involvement and impact on community activities.
"Our focus is on teachers who are in deprived areas, where there is probably no electricity, pipe-borne water services, no telephone services and where people need to walk distances to their school or one teacher taking care of about five classrooms," Dr. Agyarko-Poku stated.
According to him, the incentive package for the teachers will include "a lunch with the King" and provision of items most needed to aid their work and stay in the communities, including a solar panel for rechargeable lamps and mobile phones.
Dr. Agyarko Poku emphasized the need for the country to be appreciative of the efforts of professionals, mostly teachers and health workers, who make sacrifices to render their services to the remotest and deprived communities of the country.
He said motivation should not be limited to provision of material wealth but "just saying thank you could be enough".
The Foundation plans to expand the scheme to cover all regions of Ghana but the Executive Directed noted that "although we are saying that it is for the four regions, most of these teachers are not necessarily from those regions… some are from Northern region, Western region and therefore in effect we are looking at persons in Ghana, except that the area of jurisdiction is in these four areas".
The Otumfuo Charity Foundation has the mission to help stop the decline in the standard of education, by supplementing the efforts of central government in providing high quality education for all.
Story by Kofi Adu Domfeh/Luv FM/Ghana