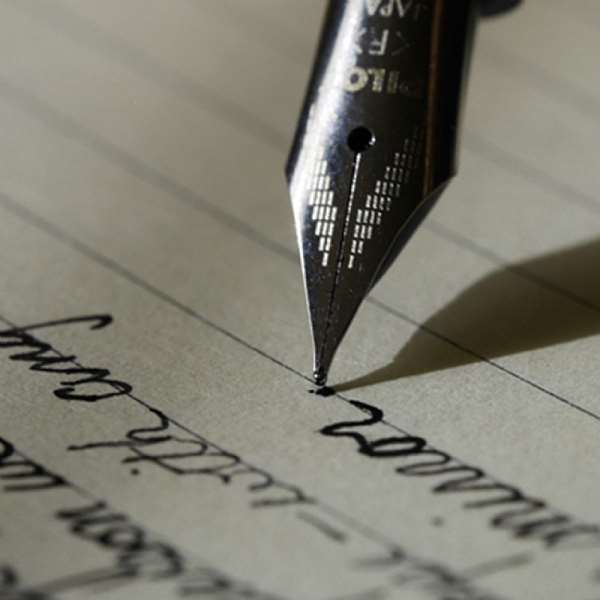 Ethnocentrism is a concept which postulates one's ethnic or cultural group as being centrally important and that all other groups are measured in relation to one's own. It is noteworthy that an ethnocentric judges others relative to his or her particular ethnic group or culture, especially with regard to language, behavior, customs and religion. The coinage of the term is attributed to William G. Summers, an American academic, said to have held the first professorship in sociology at Yale College. He defined ethnocentrism as "the technical name for the view of things in which one's own group is the center of everything, and all others are scaled and rated with reference to it." He came up with the term after observing the tendency for people to differentiate between 'ingroups' (social groups to which an individual feels as though he or she belongs as a member) and 'outgroups' (to which they feel contempt, opposition, or a desire to compete). Political parties are political organizations formed to seek influence in government policy through an electoral system. It is therefore common to find individuals with common political aspirations coming together to form such associations to nominate candidates and attempt to seat them in political office. By employing political strategies of electoral campaigns, educational outreaches and even protest actions, political parties express their ideologies and visions supported with specific goals by bringing together various individuals with disparate interests. It will therefore be uncommon for individuals with similar ethnic, geographical, educational, ideological, religious and indeed many common beliefs to come together to form a political party to seek the mandate of a people to lead them.
To give political parties a national outlook, Section 9 of the Political Parties Act, 2000 (Act 574) spells out the conditions for registration of political parties in Ghana. Subsection (b) requires political parties to have on its national executive committee one member from each region of the country. Subsection (c) further requires "the party has branches in all the regions and is, in addition organized in not less than two-thirds of the districts in each region". Suffice to state here that Section 9 (a) states "the internal organization of the party conforms with the democratic principles and purposes are not contrary to or inconsistent with the Constitution". Article 55 of the 1992 Constitution of Ghana also affirms this view by making it mandatory for political parties to espouse views of national character. Article 55 (4) states "Every political party shall have a national character, and membership shall not be based on ethnic, religious, regional or other sectional divisions" (Emphasis mine).
The above clearly shows how Ghana has sought through its Constitution and legislations to lay foundation for partisan politics of national outlook. Recent history of Africa has shown the dangers of ethnocentrism. There are many examples but the Rwandan experience and in more recent times, the Kenyan, and further in the past weeks and closer home the Ivorian and even the Nigerian cases in the past few days should sound the warning bells about ethnocentric politics. Towards election 2012 it is important for us to discuss the phenomenon dispassionately to avoid the pitfalls our brothers and sisters have suffered elsewhere. There are individuals who would do anything for the sake of gaining political power. Yours truly is not assured by accolades given to President Mills as 'Asomdweehee' (King of Peace) neither can we help but be apprehensive with Nana Addo's 'all die be die' slogan. Indeed under the Asomdweehene the country has experienced political violence during the Akwatia re-run, the Chereponi and Atiwa bye-elections and to cap it all the brutal political murders that occurred during the broad day light at Old Fadama (near Agbobloshie Market) right in the middle of the national capital, Accra, incidentally near a police station. Considering the 'boiling' situation in Dagbon where the various political parties seem to have taken sides, coupled Bawku with its political undertones and many other flash points, the country could be walking into a Nigeria or worse Ivory Coast if we do not rein in the war mongers.
Considering the dynamics of political parties it is not uncommon to identify various areas as their 'strongholds'. Indeed, this is a common feature of every known democracy. Whereas we may have 'swing' areas, political parties over many years have found specific geographical areas consistently voting for them while they attempt to make inroads into what may be considered the 'strongholds' of their competitors. Over the past five national elections, the country has witnessed the Ashanti Region consistently voting for the New Patriotic Party (NPP) with the Volta Region going for the National Democratic Congress (NDC). These are verifiable facts. However, this writer becomes very worried and highly disturbed when the NPP is tagged an Akan party or the NDC an Ewe party. The phenomenon becomes dangerous when such an agenda is used by one party to gain political advantage over the other. For a start over the last 18 years the four main parties have shown a national character for which this country can be proud. All of them have successfully met the legal conditions for operating associations with national outlook. The NDC began with a team of Volta/Central presidential candidates in 1992 and 1996 and Central/Northern for the 2000, 2004 and 2008 elections. The NPP also began with Eastern/Northern presidential ticket in 1992, Ashanti/Central in 1996, Ashanti/Northern in 2000 and 2004 and Eastern/Northern in 2008. Further, the parties have strived to present national executives from all the regions in line with the constitutional and legislative requirements. Again, the two major parties of NPP and NDC have almost always won parliamentary seats in all or most of the regions and have received not less than 10 per cent in any region in most of the elections. This is a cause for celebration but not an issue to be exploited for parochial gains.
This writer is rather saddened by consistent references by particular individuals to tag their political opponents as ethnic based. It is with heavy heart that reference is made here to two individuals who seem to be gleefully push this agenda. The first is Mr. Baba Jamal, Deputy Minister for Information with the second being Mr. Akyena Brentuo who describes himself as an Aide to the President. In the past weeks these two gentlemen made references to the NPP as an Akan party the former on Peace FM Kokrokoo and the latter on Asempa FM. These were sad moments for this writer considering the fact that the only purpose of the references was to set up their political opponents as sectarians who do not deserve to be given the chance to govern the nation. The purpose of their attacks clearly was to gain some form of political advantage but this is most distasteful and should be condemned in no uncertain terms, so should any attempt by members of the NPP to tag the NDC as Ewe party. Any such attempt at tagging political opponents only seek to divide the society for the purpose of electoral victory without any attempt at national unity for the purpose of development. The recent cases of Nigeria and Ivory should serve as a warning to us that when violence breaks out the casualties may cut across from one's own supporters to the supposed enemies.
It is a sad commentary on us as a people that our politics and ethnicity have continued to divide us at a time we should be finding solutions to key problems of poverty and underdevelopment rather than seeking to find 'any which way' to gain political power. The peace of this country should not be compromised on the altar of political gamesmanship by any group or individuals. The National Peace Council and all civil societies should be supported in every way to lead this country through the up-coming period of intense political activities for the country to remain an oasis of peace even within our troubled sub-continent.
God bless Ghana.
Kofi Nyame
Gbawe – Accra
[email protected]