SECURITY COUNCIL EXTENDS MANDATE OF UN COMMITTEE ON WEAPONS OF MASS DESTRUCTION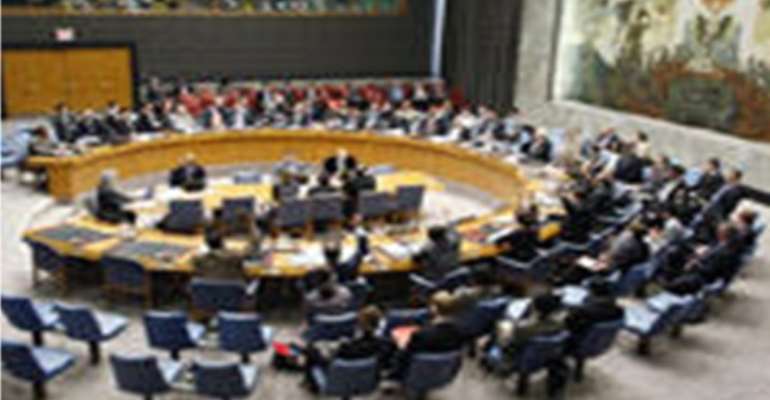 20 April - The Security Council today extended for 10 years the mandate of a committee tasked with monitoring a United Nations resolution on the non-proliferation of weapons of mass destruction, and requested it to carry out a comprehensive review of the implementation of the text.
The Committee was created under Security Council Resolution 1540 of 2004, which imposes binding obligations on all States to establish domestic controls to prevent the proliferation of nuclear, chemical and biological weapons, and their means of delivery and by establishing appropriate controls over related materials.
In a unanimous decision, the Council adopted a resolution extending the Committee's mandate until 25 April 2021.
Widely known as the 1540 Committee, the body also encourages greater international cooperation on issues related to the non-proliferation of weapons of mass destruction to promote universal adherence to existing non-proliferation treaties.
In requesting the committee to conduct a comprehensive review on the status of implementation of resolution 1540, both after five years and prior to the renewal of its mandate, the Security Council stated that it should, if necessary, recommend adjustments to its mandate and report on the conclusions of those reviews. The first review should be held before December 2016.
The Council requested the Secretary-General "to establish, in consultation with the 1540 Committee, a group of up to eight experts… acting under the direction and purview of the committee, composed of individuals with the appropriate experience and knowledge to provide the committee with expertise, to assist the committee in carrying out its mandate," it said the
resolution extending the mandate.
Resolution 1540 obliges States to refrain from supporting by any means non-State actors from developing, acquiring, manufacturing, possessing, transporting, transferring or using nuclear, chemical or biological weapons and their delivery systems.
The committee does not act as an international policing body to pursue those who buy or sell weapons of mass destruction or their materials, but rather deals with the legal framework and export and customs controls that countries can use to help stop proliferation.